Welcome to the Image Gallery. On this page, you'll find affiliate graphics to use on your website. Just copy the HTML from the code boxes and paste using text or HTML mode on your website.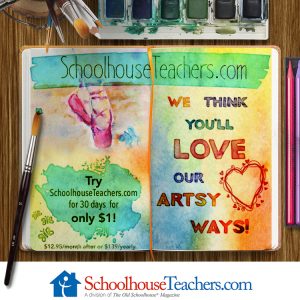 Below, you will find your generic affiliate link and instructions for modifying the link to direct to specific pages. Following that, you will find the many  images we have available for you to use. The gallery is divided up by letter – the first letter of the title of the class. After that section, there is a section with images promoting any specials we have going on, or generic images promoting our site.
You will need to download the image, and then use the image and your affiliate link in your social media/blog post.
Click the tabs below to explore all the graphics for current sales, course banners, and SchoolhouseTeachers.com logos that are available for affiliates to use.
Welcome! We are so glad that you are here! Please don't hesitate to contact us if you have any questions at all. We are here to help.
The first step is for you to download this PDF handbook to get you started.
If you need help adding affiliate links to your posts, you can download these PDF files for step by step instructions:
Blogger Instructions for Adding Affiliate Links To Blogs