Welcome to the Image Gallery. On this page, you'll find affiliate graphics to use on your website. Just copy the HTML from the code boxes and paste using text or HTML mode on your website.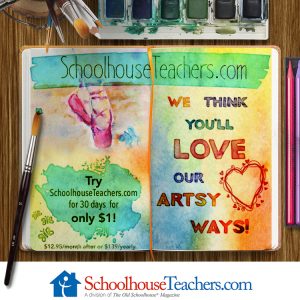 Below, you will find your generic affiliate link and instructions for modifying the link to direct to specific pages. Following that, you will find the many categories of images we have available for you to use. Simply click on the one you want. You'll then see a variety of images. The first image will be a general subject graphic you can use to promote all the classes on a theme (such as art or history). Those graphics link to the subject landing pages (which you can explore under Courses By Subject in the menu above). Beneath each subject image, you'll find specific images for each of the classes on Schoolhouse Teachers that will link to that specific course.
Click the tabs below to explore our banner options.