Download article in printable format
Collections from Nature: The Stuff of Childhood
Children love to collect things. Somewhere, out in the garage, is a box of rocks that my patient mother moved around the country for years. On mom's bathroom shelf sits a mason jar filled with lovely seashells I collected and studied as a child. Collecting specimens is part of any good nature study program and something that will stimulate a child's curiosity about the natural world. A collection begun in childhood can lead to a lifelong hobby or even a career as a naturalist.
The simplest way to begin a collection is with a sturdy, shallow cardboard box. Let your child decorate the outside of the box with appropriate stickers or illustrations, then get outside and start collecting! Take regular nature walks and bring back whatever little pebbles, pinecones, bits of lichen, or twigs delight you. After getting home from an outing, it can be fun to place all of the found objects in a pleasing arrangement and take a photo. Give it an appropriate title, such as "Our Backyard," or, "The City Park". As the collection builds, your child will spend lots of time admiring, sorting, and categorizing its contents.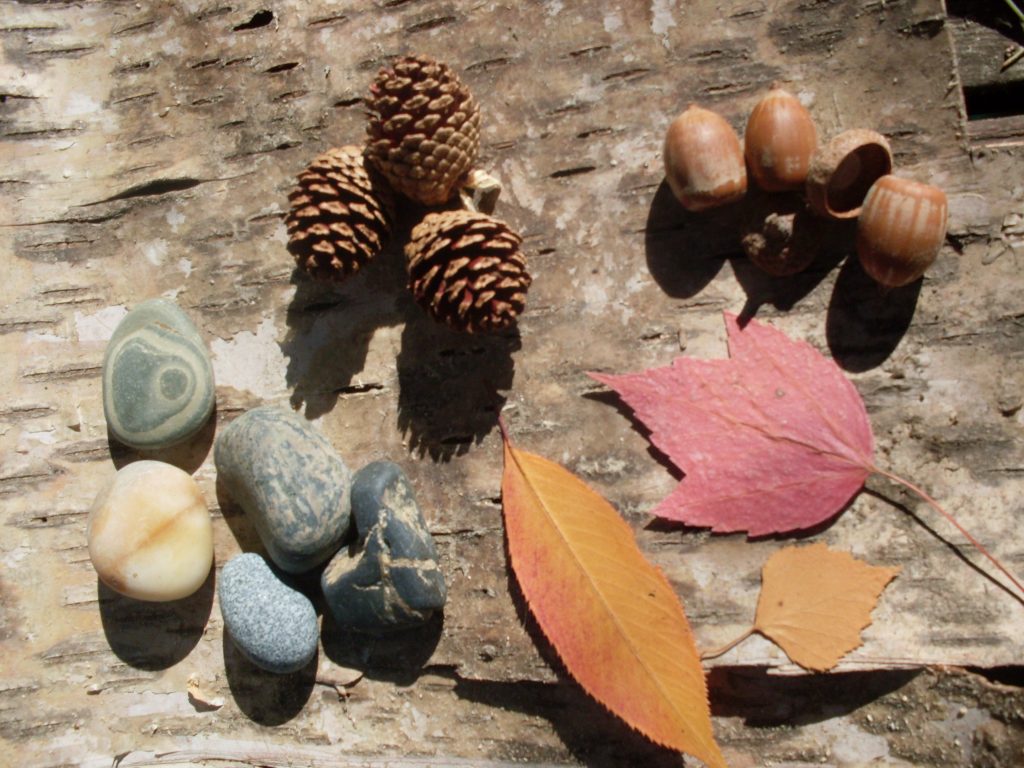 Be sure to know the laws of the land from which you are taking specimens. You may be prohibited from removing or disturbing anything on certain state or federal lands. For instance, wildflowers are especially appealing to children, but it may be unwise or even illegal to pick them. Be sure to take only a small representative sample of any particular specimen, and replace any stones or logs that you have disturbed. A digital camera can be a valuable addition to your nature study supplies. Your artistically inclined student may prefer to sketch or paint plants and flowers rather than preserve the live specimens.
It is easy to preserve small flowers and leaves by pressing and drying them. Small flower presses can be purchased in many places, but a larger press can be made with two pieces of plywood, four long bolts, and four wing nuts. A good size is about 18" by 12". Just drill holes in all four corners of the boards, line with layers of newspaper, and thread the bolts through so that the wing nuts can be used to secure and tighten the top board. Place several pages between layers of plants. You will need to change the papers every few days for several weeks until the plants reach the desired level of dryness. Flowers and leaves pressed this way can be used to make beautiful note cards, bookmarks, and picture frames, or simply mounted on index cards for study.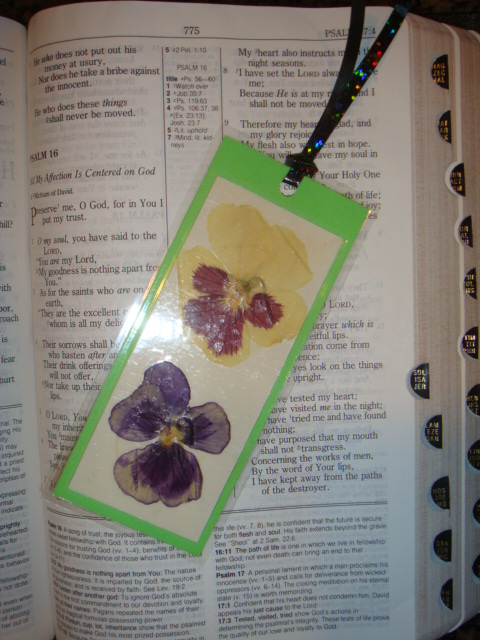 As you enjoy your nature walks, you may come across animal tracks in the mud or snow. These can be preserved with a plaster cast. Surround the track with a ring of waxed cardboard (can be cut out of a milk carton), then mix plaster of Paris to the consistency of pancake batter. Pour the plaster into the ring and wait at least 10 minutes for it to set. This will give you a "negative" cast to take home. If you want a "positive" cast, which will look like the original track you found in the mud, you could make another cardboard ring, fill it with plaster, then carefully press your first cast into it. Be sure to smear some grease or petroleum jelly over the first cast to prevent it from sticking to the wet plaster. It may take several attempts to get the consistency of the plaster and your timing just right to prevent cracks in the final product.
Tree bark of differing species is beautiful and interesting. Removing the bark from a living tree can cause damage, but you can do a rubbing to reproduce the texture and pattern of the bark. Just pack along some paper (not too thick) and crayons or artist's charcoal in your supplies. Your child will soon discover that attractive rubbings can be made from other surfaces too, such as boulders and shells.
If your child's interest extends to insects and butterflies, you may wish to explore ways of collecting and mounting them. A simple killing jar can be made from any lidded jar containing a cotton ball soaked in nail polish remover. Search the library or internet for instructions on mounting and displaying an insect collection. One of my favorite resources is The Amateur Naturalist by Gerald Durrell. Although this classic contains some evolutionary references, the author presents excellent instructions for preserving and displaying numerous types of natural specimens.1
If you discover your child has a great interest in birds, you might think it would be impossible to "collect" specimens. Bird watchers everywhere have solved this problem with the use of a "life list." Some bird guides have a checklist included as an appendix, or you can start a birding journal. Visit your local Audubon Society for more information and to meet some enthusiastic birders.2 Your family may be interested in participating in the annual Great Backyard Bird Count jointly sponsored by the Audubon Society and the Cornell Lab of Ornithology.3
As your child's collection and interest grows, be sure to invest in some good field guides. Don't make the mistake of keeping them on the bookshelf! Be sure to take them along in the car, when you travel to different environments, and of course, tucked into a pocket or backpack for your nature walks. Introduce the Linnaean system of classification. 4 Linnaean taxonomy gives us a glimpse into the beautiful order that guides God's creation.5 Naturalists classify all living things, according to their attributes, into five kingdoms, and then further group them into phylum, class, order, family, genus, and finally, species. Taxonomic keys can also be very useful for identifying plants and trees. By answering a series of questions about your specimen, you narrow down the possibilities until arriving at the correct identity.
Try to emphasize to your children that collecting specimens from nature is not child's play; it is the work of real scientists. If you can, introduce your child to a biologist or entomologist in your community. Colleges and university science departments may have extensive collections for you to visit, and your local fish and game department is probably staffed with naturalists who would love to share their enthusiasm with your children. I once visited the home of an entomology professor whose personal insect collection rivaled many I have seen in museums.
Look for unique and interesting ways to display and share your child's collection. As mentioned above, pressed leaves and flowers have many applications and can be used in home decorations or given as gifts. Natural artifacts can be artfully arranged in shadowbox frames, or used to make picture frames, paperweights, and jewelry. Think about cataloging all of the plants or insects found in your yard, or the trees in your town or neighborhood. For example, a lovely notebook could be created with each page featuring a photo of a tree, a pressed leaf from that tree, and a rubbing from the tree's bark, as well as the Latin and common names for the tree. The world God made for us to enjoy and explore is a fascinating one, and by placing a high value on your child's efforts to study nature, you will encourage him or her to foster a closer relationship with our Creator.
Endnotes:
1. Gerald Durrell with Lee Durrell, The Amateur Naturalist: A Practical Guide to the Natural World, (New York, Alfred A. Knopf, 1988), p. 241
2. http://education.audubon.org/birding-tips-families
3. http://www.birdsource.org/gbbc/
4. The Eclectic Homeschooling blog contains an in-depth unit study on mammal classification: http://eclectic-homeschool.blogspot.com/2011/09/mammal-study.html
5. For an interesting discussion on taxonomy and the Bible, see http://www.ehow.com/how_7776378_teach-taxonomy-biblical-perspective.html.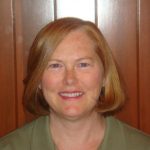 Jackie Adams enthusiastically taught her two children at home from 1990 until 2002, participated in a weekly co-op with some wonderful families, and served on the board of the local homeschooling association. She returned to school herself in 2007 and earned a degree in Child Development. Now Nana to a happy homeschooling granddaughter, she lives in the woods on Blossom Mountain in Coeur d'Alene, Idaho with her husband Gary.