God Used Our Daughter's Impaired Vision to Bring Our Family Home
By Wendy Woerner
Our daughter, Hailey, was born with a small scar on the interior of her cornea. This was visible to us as a small strip of cloudy white that extended into the colored part of her left eye. Our doctor assured us that it was probably not affecting her vision because the cloudy area was not extending into her pupil, but he referred us to a pediatric optometrist for a second opinion.
By the time Hailey was three weeks old, we were in to see the eye doctor, her poor eyelids were clamped back, and she was screaming at the top of her lungs at the treatment; the doctor could examine her properly. The verdict? The scar was not affecting her vision. We were relieved.
Hailey developed normally, I suppose. She took her first steps, only slightly later than her older brother. She did not, however, share his enthusiasm for books, letters, and numbers. At the age of twenty-three months our oldest child was reciting his letters and counting up to twenty. My expectation had been that any other children we had would do the same, but Hailey was just not interested.
I thought it odd, but everyone said, "Don't compare," so I tried not to. After all, we had no reason to think it was anything other than a normal difference in developmental pace. At eighteen months we went back to the eye doctor for a follow-up and were given the same answer as before: "The scar is not affecting her vision." We were relieved, but still concerned, as we did not even know why she had a scar on her eye in the first place.
As Hailey continued to learn and grow, she did not gain a love for books. I was perplexed. As a book lover myself, I cannot imagine not falling in love with that whole imaginary world. I still just thought that she was only different, not that there was a problem.
We enrolled our daughter in preschool at the age of three, toward the end of a school year, as we were encouraged to do by the administrator of the school. She definitely made an impression on the teachers there! Our strong-willed daughter had a mind of her own and the director actually pulled me aside, saying, "If Hailey does not settle down by the end of two weeks, we will have to ask you to pull her out of school." To say that I was shocked would be an understatement. I was embarrassed. Obviously, my parenting skills were not so great if she was causing such a ruckus as this. However, through much determination of some very caring people at the preschool (which was an extension of our church), Hailey did adjust and was able to stay in school. We were relieved to narrowly escape an early expulsion from school for our daughter!
As Hailey continued through her preschool years, I talked periodically with her teachers about her lack of interest in books. They continued to encourage me not to compare her to her brother but to continue to try and engage her, and that the interest would come. On their behalf, I have to say that they were only doing what any good teacher does. It's what I was telling myself! One teacher did notice that Hailey might have a "lazy eye" and suggested we take her to see an eye doctor. Even though we had been to a doctor several times, we took her advice and went back to the office; our daughter was three. Her vision was still determined to be "fine," so we sought no further help. Hailey did run into things quite often, but we just thought she was clumsy, as so many preschoolers can be.
In the meantime, I was working at the school as a preschool teacher's aide and as an aftercare worker. My children spent each afternoon in the school aftercare program, while I spent time with other people's children.
Hailey and I both adored her aftercare teacher, and she actually did not like it when I would come to pick her up. Yes, that hurt my mama's heart, but I was so thrilled that she loved her time there so much! This teacher shared a lot of her time with me, giving encouragement and praising my daughter. She told me that Hailey would help her pick up trash off the playground each day. Hailey was finding, and bringing home for her collection, tiny sequins that no one else could spot.
We had no reason to think that she couldn't see extremely well.
It was not until the end of Hailey's kindergarten year that we became aware that there was a real problem. The private school our children attended expected all kindergarten students to be reading fairly well by the end of the year. Hailey was not. We were practicing with her each night, but she was still having trouble with identifying the correct sounds for several vowels. While reading to my husband one night, she was becoming increasingly upset because, as she said, "I can't see it!" I thought she was just tired of reading and was making excuses. It dawned on my husband, however, that maybe she actually could not see it! He then did a very basic test by covering her left eye with his hand and having her read a few words, then repeating while covering the right. Sure enough, she could not see the words when forced to use only her scarred left eye.
This was a very upsetting time for us, but a relief as well, since it meant we could find help for her. I happened to know that a father of one of Hailey's fellow students, and family friend, was an eye doctor. I spoke with him, scheduling an appointment for my daughter, and thus began the years of treatment she has undergone. We began to do therapy at home to improve eye/hand coordination. We were referred to a doctor in a city more than an hour away so Hailey could be fitted properly for glasses; her condition is uncommon and that was the closest doctor around who knew what to do for her.
The vision in her damaged eye was 20/200 at the first visit, which is considered legally blind! We tried to see the positive side: her other eye was perfect. We thanked God, but it still wasn't easy. During the years without a diagnosis her developing brain had begun to effectively ignore input from the weaker left eye. Even with a corrective lens, her brain was only "seeing" with one eye. Because of this, at first, our daughter had to spend six hours a day wearing an eye patch over her good eye to help strengthen the eye that was damaged. Much of the time she was wearing the patch was during aftercare class with her friends. This was really tough for Hailey. Some of the kids may have teased her, but really it was just their curiosity that she didn't like. As honest as it was, she still felt embarrassed.
As her mom, I struggled as well. Parents must make hard decisions! I did not want to meet her every day and make her wear her patch into the classroom, but I knew I had to because it was best for her. I tried to explain this to her as well as I could, but it was still difficult for us both. As time went by, the patching time decreased as her vision improved.
As the school year ended, we were relieved again. We could spend time patching at home, do her therapy, and practice reading, all in order to have her ready for the next school year. I had plans to return to the children's school that fall as a preschool teacher, with a promise to my family to be "off" work by noon. I would be able to work as I wanted to do and I could spend afternoons with my children. It was perfect!
WE BEGAN the summer full force with my taking five college courses. I had completed two during the winter semester and I really wanted to get several under my belt that summer. My children were attending summer camp at the daycare where my 2-year-old had spent his days during the school year. I was working hard to do well in my classes, and they were enjoying themselves for the most part. But I was beginning to hear rumblings of children that were "mean" to lizards, and about care providers that yelled, and I was beginning to get uncomfortable. Did I really want my children to continue attending this center? As our vacation week approached, I increased my efforts to complete my work so I could enjoy the vacation and not take school on the road. I also began asking around for another care provider, and ended up scheduling care for my children with a friend who babysat in her home.
Most years we try to spend a week of our summer in the Blue Ridge Mountains of Georgia. That was our vacation destination that summer and we had the best time! We grilled chicken and burgers, ate on the deck overlooking the Toccoa River, went tubing several times a day, played games, watched movies, and went hiking together. Bonds were reformed during that week, and I went home refreshed and renewed—but also feeling like some things needed to change.
As I continued to work diligently in my classes and to prepare our family for the return to school, Deuteronomy 6:4-9 began to run through my head and my heart.
"Hear, O Israel: The LORD our God, the LORD is one. Love the LORD your God with all your heart and with all your soul and with all your strength. These commandments that I give you today are to be on your hearts. Impress them on your children. Talk about them when you sit at home and when you walk along the road, when you lie down and when you get up. Tie them as symbols on your hands and bind them on your foreheads. Write them on the doorframes of your houses and on your gates."
Verses 7-9, especially, were really speaking to me. How do I teach God's word to my children, and how do I impress His commandments on my children's hearts, if I am not even home with them?
We were frantically running here and there to classes, to appointments, and continuing with my daughter's therapy at home, as well as trying to get her ready to enter first grade. I became more and more convinced that she was not ready to be in a class of twenty other students. As wonderful as I knew the first grade teachers were at her school, and I knew them both personally, I also knew that Hailey would slip between the cracks just because of the limited time and the sheer number of classmates. They did not have time to work with a struggling reader.
I had to tell my husband these things, and I can tell you he was not happy to hear what I had to say. It wasn't because he didn't believe God was speaking to me. These were the very things my husband had tried to tell me over the years. "You need to be home with the kids. Classes can wait." Another issue was that my track record for sticking with things had not been great up to this point. We had tried homeschooling twice before, and I placed the kids back in school after just a few months. My sweet husband and loving father to my children did not want my fickle personality to hurt the children's education. I understood, but I also knew that this time I was being called by God to do it.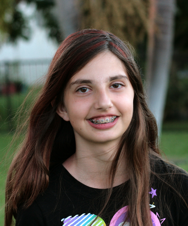 Brenda Schulze, a very sweet lady in my church at the time, had said as much to me several years before this, when I found out she was homeschooling her teen children. My response was, "I could never do that!" She agreed and said, "It's a calling. It's definitely a calling." Over the six years since we began this homeschooling journey her words have come back to me repeatedly. I was not able to homeschool and stick to it until God put it on my heart. And as the saying goes, "If God calls you to it, He will take you through it!"
After much prayer, some long talks with my husband, and a promise that I would not quit for at least a year no matter how hard it got, he gave his approval.
I notified the school that I would not be returning as a teacher. They were not happy, as it was July and I had given them only a month to find someone new. I removed both of our children from their rosters, and began the search for curriculum and information about this thing we call homeschooling. I was very fortunate and blessed to know several people who were already homeschoolers, so we were able to get plugged in to classes and groups right away.
We continued to work with Hailey, patching her eye just two hours several days a week. The first priority of our new homeschool endeavor was learning to read. A class size of one (three if you count her siblings at the time) allowed for individual instruction and working at our own pace to make sure she was getting what she needed. We stepped through a phonics curriculum and I also had her practice reading with me. It took until about the spring of her second grade year before she actually felt like she could read and then chose to do so for pleasure, which was my measure for success.
Since that time Hailey has soared! She loves to read. Our daughter can read a book in a matter of hours depending on the length, and she understands what she has read. She has said that she loves the places books can take her—a girl after her mama's own heart! Hailey's spelling, though still a struggle, has improved by leaps and bounds over the years, and I believe that is due to all the reading she does. I don't know if she could have been so successful had she been in a classroom every day. I am not boasting about myself or my abilities nor my daughter's abilities, but in Christ alone. He has enabled us to succeed.
HAILEY'S VISION problem was the catalyst that brought me back home. God is well- pleased that I am with my children. I am blessed to be called mother by this incredibly beautiful, successful, book-loving daughter. The vision in her left eye has gradually improved to 20/40 when using a special corrective lens, and we continue to work on things as needed, but I consider that road to reading long past. What Satan meant for harm, God has taken and used for good. We have had opportunities to speak with our daughter about why she has this issue with her eye. We have been honest with her and admit that we don't know why God allowed her eye to be less than perfect. Those have been tough conversations for parents to have with their child. We keep directing her back to Jeremiah 29:11:
"For I know the plans I have for you," declares the Lord, "plans to prosper you and not to harm you, plans to give you hope and a future."
God knows His plans for her. It is our job as her parents to teach her His Word and to provide for her education the best way we can. For us, that is through homeschooling. God has used her "bad eye" to bring our family home.
Hailey asked us just a few days ago: "Do you think I have to help other people who have eye problems like me?" Meaning, I think, do we think God wants her to use this experience to minister to others? I think it's possible. He is amazing, and if we keep our eyes on him He will show us. As we continue down this homechooling road, we still hold onto His promises.
Romans 8:28: And we know that in all things God works for the good of those who love him, who have been called according to his purpose.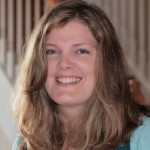 Wendy Woerner, married to her high school sweetheart for more than sixteen years, is nearing the end of her sixth year of homeschooling. Wendy is currently a Star Contributor and member of The Schoolhouse Writer's Group associated with The Old Schoolhouse® magazine. You will find her blogging about her life at Following in His Steps and writing about topics concerning the restaurant industry at Kitchen Heaven Restaurant Equipment. Wendy is also a reviewer at the West Palm Beach Examiner for Examiner.com. When she's not working, Wendy loves spending time with her family, reading about all forms of homeschooling, and encouraging other moms that they can be successful with homeschooling too!