High School Helps
Creating an Academic Transcript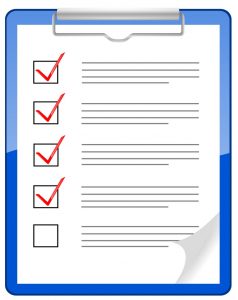 An academic transcript is the documentation of your student's high school courses and grades. When planning your student's high school courses, it is helpful to discuss with him (or her) plans for after high school graduation. You will then be able to tailor the course selections to fit the goal of the student. If your student does not know what to pursue post high school, a general education track is the best choice.
After discussing post-high school plans with your student, familiarize yourself with your state requirements for high school credits and graduation requirements. Home School Legal Defense has information about state homeschool laws on their website at www.HSLDA.org. You can also read about homeschooling the high schooler at www.HSLDA.org/highschool/.
If your student wants to attend a four-year college following graduation, you will want to explore course recommendations from four-year institutions. Many of these colleges and universities require certain electives and core courses in the high school years. You will also want to consider outside activities that will enhance your student's college application. Your student will also need to participate in SAT testing for most college applications.
If your student is interested in community college or trade school, you may find dual-enrollment opportunities that will allow you to build a high school transcript with college credits. Most community colleges and trade schools use placement testing for students versus SAT scores and high school transcripts. You will need to do your research to determine the best course for your student.
What do I include in an academic transcript?
You need to document the year the course was completed, the course name, course grade, and total number of credits earned. You will include core subjects, such as math, English, science, and history. You can also include electives, such as music, art, Bible, home economics, foreign language, physical education, etc. You have more freedom in choosing electives for your high school student. Please refer to your state requirements for core subjects and electives.
It is recommended that you create a transcript record for each of the four years of high school. Record-keeping will be easier if you update the student's record each school year.
How do I give a credit?
Most high school textbooks are written as a full year course of study, so the student would earn one credit for a book that is completed and tests passed. There are some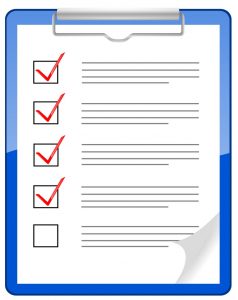 courses written specifically as a one-semester course, and as such, those courses would earn a half (.5) credit.
How do I give a final grade?
You will need to determine your grading scale for each course. You will need to log quiz and test grades to determine a final average.
What are cumulative grades?
At the end of the high school career, you can give a cumulative grade point average and total number of credits earned.
Who signs my student's academic transcript?
In most cases, your homeschool principal or administrator will sign the academic transcript and date it when completed.
Think of your student's high school transcript as their resume to their future. Document courses taken and grades, so you can create a document that will show on one page what your student has accomplished in high school.
.
Featuring:
Ray and Charlene Notgrass–Homeschooling the High Schooler–You Can Do It!
Janice Campbell–Transcripts Made Easy: The High School Transcript as a Marketing Tool
Awana vendor workshop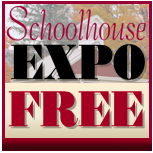 The 2013-2014 The Old Schoolhouse High School Planners are now available!