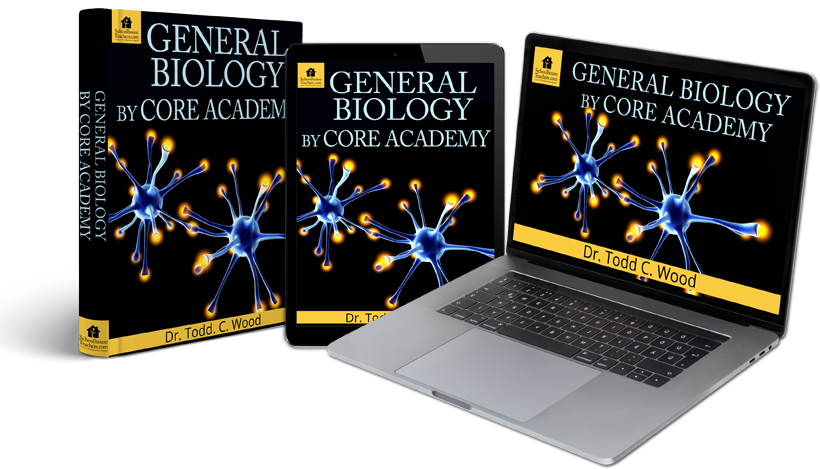 Welcome to Our Homeschool  High School Biology Curriculum: General Biology by Core Academy
Want a biology course taught from a Christian worldview? General Biology is the solution! Through thirty-two weeks of lessons, high school students explore human biology, ecology, zoology, botany, microbiology, cell biology, genetics, origins, and more. Learn about the Christian creationist worldview through reading assignments, video lessons, notes, worksheets, vocabulary, and even quizzes!
Or, go straight to the lesson plan or course lessons.
General Biology by Core Academy
*Ultimate Membership Only*
Length: 32 weeks
Content type: Video based
Grade: High School
Related Classes You May Enjoy
High School Science Classes