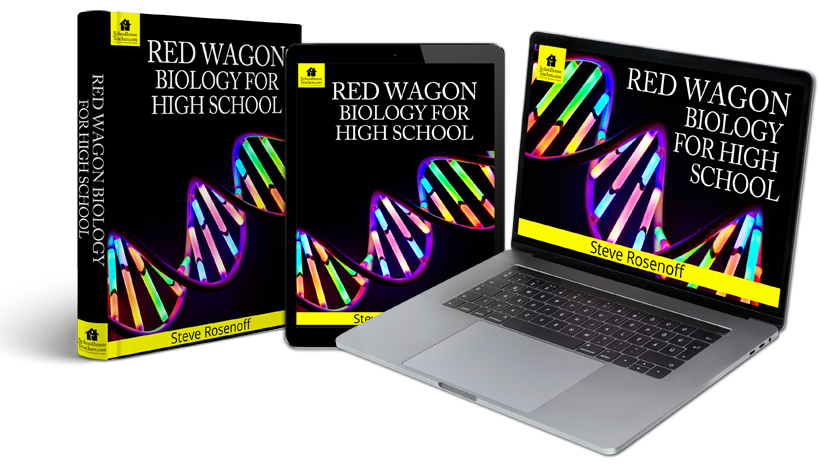 Welcome to Our Red Wagon Biology for High School Course
Life! What makes something alive? So much of what exists on earth is alive (or was alive) that when you study biology, you get to learn about a huge variety of things! In Red Wagon Biology for High School, students learn through a series of videos, readings, activities and experiments, questions, and tests. They study the five kingdoms of life (bacteria, protozoa, animals, plants, and fungi) and how they interact (ecology)—and can even explore their inner workings!
Or, go straight to the lesson plan or course lessons.
Red Wagon Biology
for High School
*Ultimate Membership Only*
Length: 16 modules/32 weeks
Content-type: Text and video
Grade: 9-12
Related Classes You May Enjoy
High School Science Classes