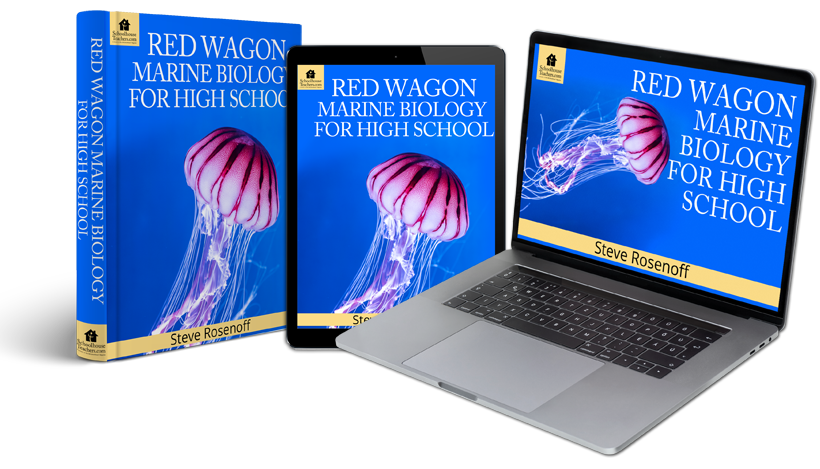 Welcome to Our Red Wagon Marine Biology for High School Course
Are you intrigued by ocean life? Whether you live near an ocean or far from the shore, Red Wagon Marine Biology is full of interesting things to learn about marine life and habitats. Estuaries, intertidal zones, and other zones of the ocean are studied, along with the organisms that live in them. From invertebrates that reside in tidal pools to large animals that inhabit the deeper ocean zones, students learn about a wide array of both animal and plant marine life and how they interact to survive together.
Or, go straight to the lesson plan or course lessons.
Red Wagon Marine Biology
for High School
*Ultimate Membership Only*
Length: 16 modules/32 weeks
Content type: Text and video
Grades: 11–12
Related Classes You May Enjoy
High School Science Classes