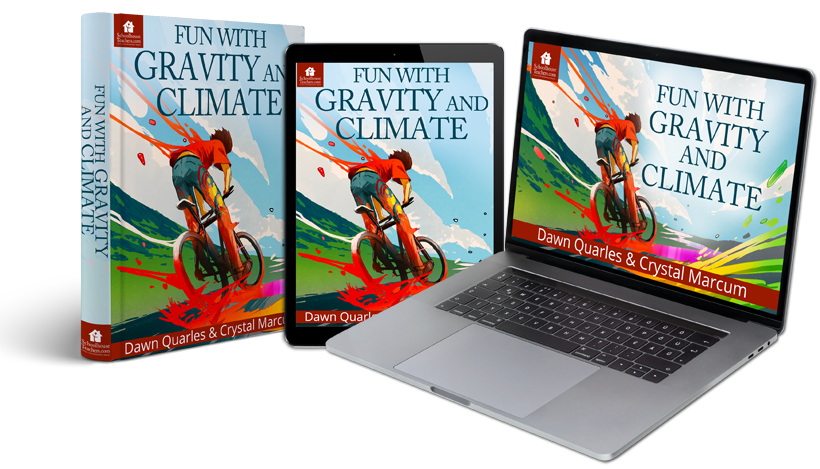 Welcome to Our Fun with Gravity and Climate Homeschool Science Course
Would your child love to construct a marshmallow catapult to study motion and grow a cactus to learn about desert plants? Early elementary students explore the topics in Fun with Gravity and Climate through thirteen weeks of Bible reading, projects, treats in the kitchen, writing assignments, and research. Learn foundational science concepts, and have fun doing it!
Or, go straight to the lesson plan or course lessons.
Fun with Gravity and Climate
Length: 13 weeks
Content-type: Text-based
Age/Grade: 2nd – 3rd Grades
Related Classes You May Enjoy
Preschool - Elementary Science Classes