Ed Sobey
Welcome to Tinkers' Club
on SchoolhouseTeachers.com!
How to Use This Course
Presented by Dr. Ed Sobey, for students who learn best when they are creatively engaged, the Tinkers Club is a series of classes that encourage learning by creating, observing, and asking why something happened the way it did, then making changes to bring about the desired result. The lessons are best followed in the order they are presented, as some lessons build on others, but all lessons use, for the most part, ordinary objects that the student can find or obtain easily to build the project for each individual lesson. This class teaches the student to think and observe in order to solve problems that occur with their inventions, which will improve their deductive skills for other projects as well.
Course Details
Course Introduction
"When curiosity is raised, learning occurs."  Ed Sobey, Ph.D.
Do you like to invent and build things? One problem we inventors always face is a lack of sufficient building materials. With some creative thinking, however, you can transform common materials into building materials. Thomas Edison said: "To invent, you need a good imagination and a pile of junk." You probably have a good imagination, so we will help you gather the pile of junk. When you invent, your eyes explore the room in an attempt to find the perfect thing that will make your creation work. The more "junk" you have around you, the easier your job of inventing will be. So where do you find this junk? That's where our first challenge will help!
Components
Detailed instruction and graphics for building; multiple activities; encouragement of creativity
Length
9 invention challenges
Ages/Grades
Elementary-middle school
Course Outline
Wheels
Cars
Flying Saucers
Building a Catapult
Building Boats
Building from Paper
Pop a Balloon with a Magnet
LEDs
Download a Preview
View a sample of the Tinkers Club class.
Course Completion Certificates
An instant download of all lessons in this course is available. See the top of the lesson page for details.
*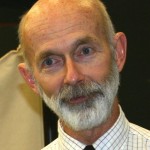 Dr. Sobey is internationally acclaimed for his insights into creativity for kids of all ages! "Dr. Ed" globetrots to deliver a powerful message that kids learn best when they are creatively engaged. First a research scientist and later a museum director, Ed discovered the power of creative learning as Director of the National Inventors Hall of Fame. During the day he worked with the world's most successful inventors to discover what gave them the passion to make discoveries. He saw the same passion evolve at home as his young sons invented, played, and learned.
Seeing the same learning process at work in preeminent inventors and school-age children led Ed to develop the Kids Invent! Approach, an educational program sought by educators and policymakers all over the world.
You can find out more about Ed's work at the Northwest Invention Center at www.invention-center.com.
And, you can watch a video on Ed, "Curiosity, Exploring, Failure, and Plan B" at: http://vimeo.com/67350649.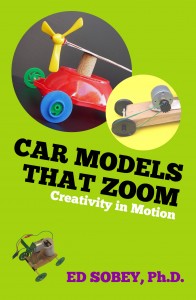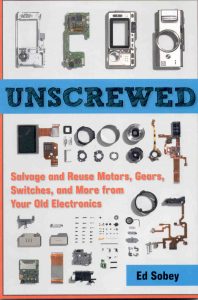 Ed is the author of several books. His newest, published August 2013, is Car Models That Zoom: Creativity in Motion (Creativity in Motion series, CreateSpace Independent Publishing). He is also the author of Unscrewed: Salvage and Reuse Motors, Gears, Switches, and More from Your Old Electronics (Chicago: Chicago Review Press, 2011).