Ed Sobey
Welcome to the SchoolhouseTeachers.com
Tinkers* Club
"When curiosity is raised, learning occurs."
Ed Sobey, Ph.D.
President, Northwest Invention Center
March 2014: Building Boats
Nothing is as much fun as messing around with boats. You can build an entire fleet from the stuff in your recycling bin. We'll show you how to build the hull and give ideas for how to power it.
Grab a pair of scissors and let's build a boat. Do you have empty milk or juice cartons in your recycling bin? Paper cartons are a better choice than plastic for boats, but get whatever you have. Rinse it out well with water.
Cut along the corner edge to get two V-shaped hull boats. NOTE: A parent should begin the first cuts. Scissors should work fine. Parents: supervise children's cutting.
Schedule
Here is where our Tinkers' Club schedule will take us for the next six months:
October: Take Apart
November: Cars
December: Electric Cars
2014
January: Circle Flyers
February: Catapults
March: Boats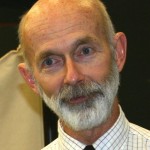 Dr. Sobey is internationally acclaimed for his insights into creativity for kids of all ages! "Dr. Ed" globetrots to deliver a powerful message that kids learn best when they are creatively engaged. First a research scientist and later a museum director, Ed discovered the power of creative learning as Director of the National Inventors Hall of Fame. During the day he worked with the world's most successful inventors to discover what gave them the passion to make discoveries. He saw the same passion evolve at home as his young sons invented, played, and learned.
Seeing the same learning process at work in preeminent inventors and school-age children led Ed to develop the Kids Invent! Approach, an educational program sought by educators and policymakers all over the world.
You can find out more about Ed's work at the Northwest Invention Center at www.invention-center.com.
And, you can watch a video on Ed, "Curiosity, Exploring, Failure, and Plan B" at: http://vimeo.com/67350649.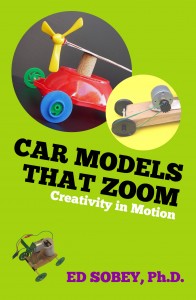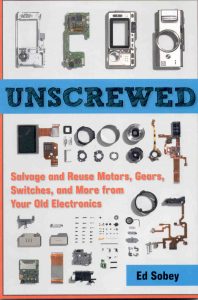 Ed is the author of several books. His newest, published August 2013, is Car Models That Zoom: Creativity in Motion (Creativity in Motion series, CreateSpace Independent Publishing)
He is also the author of Unscrewed: Salvage and Reuse Motors, Gears, Switches, and More from Your Old Electronics (Chicago: Chicago Review Press, 2011).