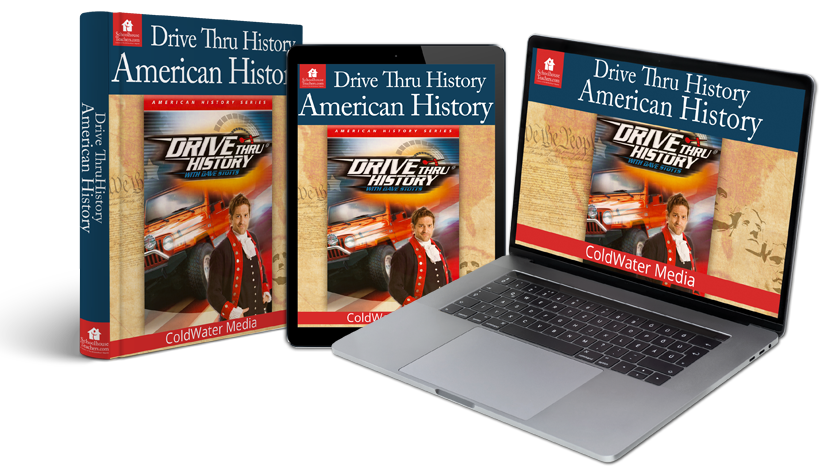 Welcome to Drive Thru History: American History
Would you like to take your family on a historical tour through America? With Drive Thru History: American History, you can visit the places where America was born without leaving your home. In twelve 30-minute episodes, host Dave Stotts takes you on a journey from the discovery of the New World to the end of the American Revolution. Whether you use it to supplement your current history course or to introduce American history to your students, these tours are not only educational, but are a lot of fun.
Or, go straight to the lesson plan or course lessons.
Drive Thru History: American History
Length: 12 1/2 hour episodes
Content-Type: Video-based
Age/Grade: 6th – 9th Grades
Related Classes You May Enjoy
Middle School History Classes