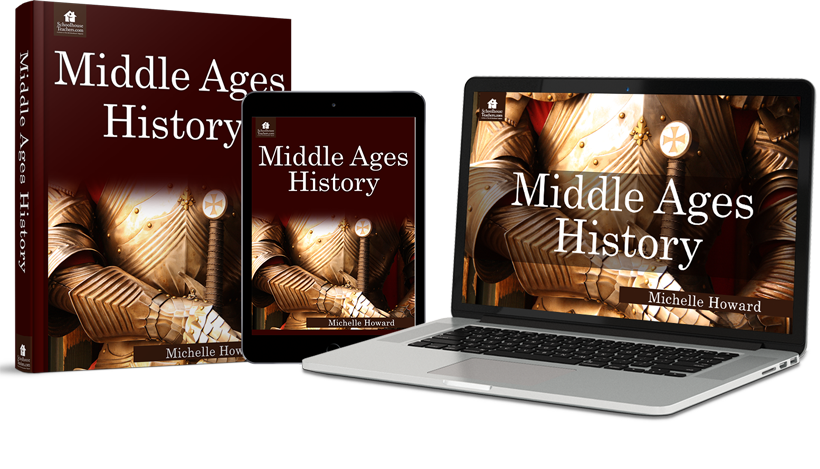 Welcome to Our Middle Ages History homeschool Course
How does history reveal the glory of God? Middle Ages History answers that question by focusing on God first and looking at His plan throughout history. Thirty weeks of text-based lessons provide the opportunity for students to delve into the truths of history and be equipped to change their world!
Or, go straight to the lesson plan or course lessons.
Middle Ages History
Length: 30 weeks
Content-type: Text-based
Age/Grade: 5th – 12th Grades
Related Classes You May Enjoy
Middle School History Classes