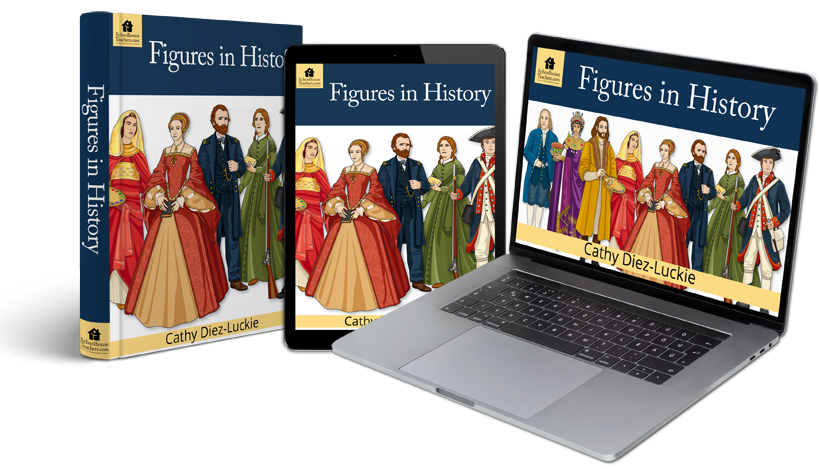 Welcome to Our Figures in History homeschool history course
Want a history course that doubles as a coloring book? With Figures in History, preschoolers and younger elementary students study a notable historical figure, complete additional activities, and print a standing colorable cutout that can be used for historical reenactments, dramatic plays, or just for fun. Harriet Beecher Stowe, Robert E. Lee, and Charlemagne are three great figures your student can learn about in this great course.
Or, go straight to the lesson plan or course lessons.
Figures in History
Length: 3 Units
Content-type: Text-based
Age/Grade: Kindergarten – 2nd Grade
Related Classes You May Enjoy
Elementary History Classes