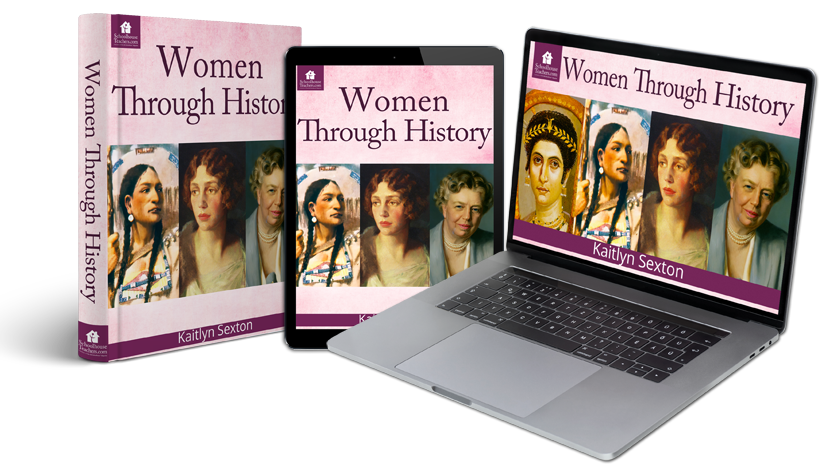 Welcome to Our Women Through History homeschool Course
What role have women played in history? Women Through History investigates how women, whether powerful or peasant, have impacted the world since ancient times. For twenty-nine weeks, middle and high school students use historical art, maps, recipes, and writings from women to discover what life was like for women of the past.
Or, go straight to the lesson plan or course lessons.
Women Through History
Length: 29 weeks
Content-type: Text-based
Age/Grade: 8th – 12th Grades

Related Classes You May Enjoy
High School History Classes