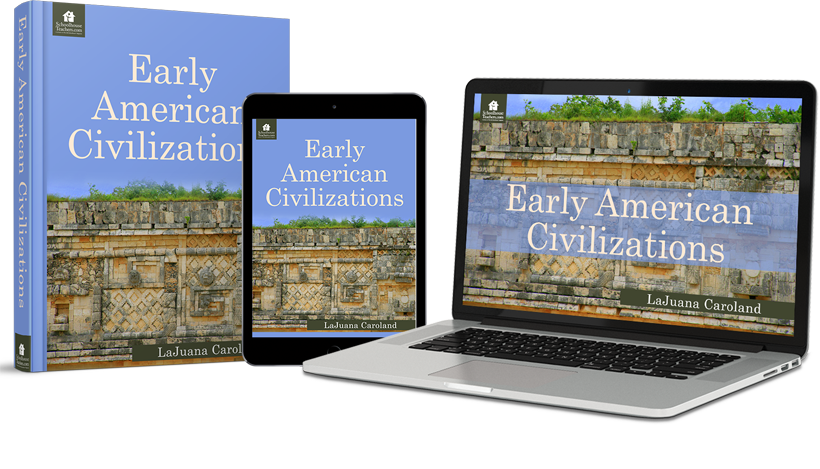 Welcome to Our Early American Civilizations Homeschool History Course
What was life like in the early American civilizations? How was family life, language, work, art, food, writing, religion, and government different than ours today? Take our Early American Civilizations history course to find out! Through three separate units, students learn about the culture of people groups as well as their historical and geographical contexts.
Or, go straight to the lesson plan or course lessons.
Early American Civilizations
Length: 28 lessons
Content-type: Text-based
Age/Grade: 5th-7th Grade
Related Classes You May Enjoy
Elementary History Classes