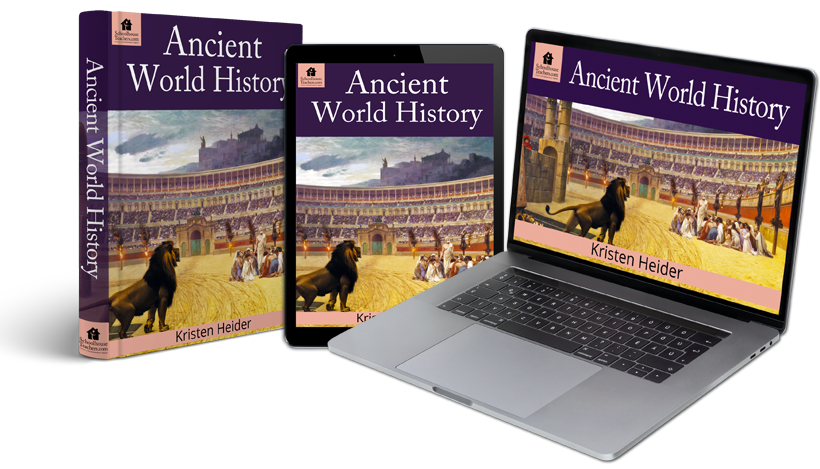 Welcome to Our Ancient World History Homeschool Course
Who was Confucius? Who won the Trojan War? In Ancient World History upper elementary students learn to answer these questions for themselves. Meet the people of Israel, Egypt, China, Rome, Greece, Babylon, and more through readings, colorful illustrations, questions, and activities. This course has a thirty-six-week option and an eighteen-week option.
Or, go straight to the lesson plan or course lessons.
Ancient World History
Length: 36 weeks (with an 18-week option)
Content-type: Text-based
Age/Grade: 5th – 6th grades
Related Classes You May Enjoy
Middle School History Classes