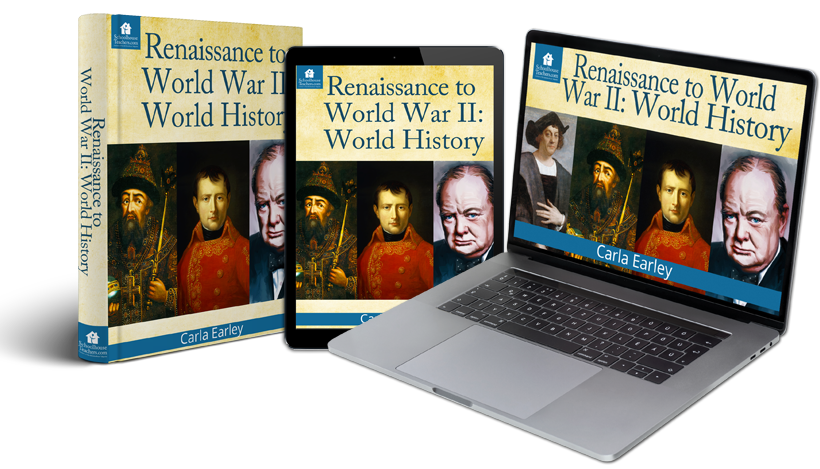 Welcome to Our Renaissance to World War II World History Homeschool Course
What did Johannes Gutenberg invent? Does Canada have a queen? Through thirty-six weeks of text-based material, Renaissance to World War II History teaches students in seventh and eighth grades about Gutenburg, Columbus, the Line of Demarcation, imperialism, conquistadors, the Roaring Twenties, the Great Depression, and so much more.
Or, go straight to the lesson plan or course lessons.
Renaissance to World War II World History
Length: 36 weeks
Content type: Text based
Grades: 7-8
Related Classes You May Enjoy
Middle School History Classes