Top Notch Homeschool History Curriculum for Homeschoolers
Finding a homeschool history curriculum that will keep your child interested and engaged can be a daunting task, but with SchoolhouseTeachers.com, your search can come to an end. With American History, Ancient History, World History, and more, SchoolhouseTeachers.com has more than 50 history courses to offer!
What are some of the benefits of the amazing homeschool history curriculum available through SchoolhouseTeachers.com?
Each course is unique and written in a variety of formats that will help capture your child's attention. These formats include both video- and text-based lessons as well as printable worksheets and interactive content.
All the courses are self-paced which gives your child a chance to take their time and truly experience each lesson.
By purchasing just one membership, you can have access to over 50 history courses ranging from preschool to high school.
Included with your membership to SchoolhouseTeachers.com is a membership to World Book Online Resource Librar Through your free World Book membership, you'll have access to eBooks, timelines, hundreds of videos, and so much more, giving your child a chance to expand their learning to even greater horizons.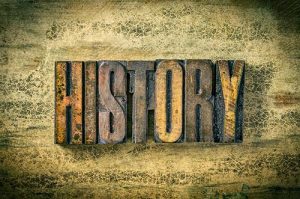 Listed below are just a few examples of the variety of homeschool history courses SchoolhouseTeachers.com has to offer:
So how can you give your child the opportunity to become a part of the best homeschool history curriculum out there? Join SchoolhouseTeachers.com now to receive all the benefits above and so much more!