Jennifer Courtney
Welcome to Classical History
on SchoolhouseTeachers.com!
How to Use This Course
Classical History as taught by Jennifer Courtney of Classical Conversations and presented by SchoolhouseTeachers.com brings your student into the world of ancient history from the first recorded civilizations through the fall of Rome, all presented from a Biblical perspective. There are suggested readings and activities for children of all ages from elementary through high school. The teacher/parent can choose the appropriate information for their student, going into as much depth as desired. The class is best studied by following the lessons in sequential order, as they are presented in the order of the historical time period in which they occurred.
Course Details
Course Introduction
This course will supply you with weekly lessons to help you explore ancient history from the first recorded civilizations through the fall of Rome. There will be suggested readings for children of all ages including high school students.
Hi, I am Jennifer Courtney, and I will guide you through these lessons. I've been home educating my four children since 2004. I'm the coauthor of the Classical Acts and Facts History cards series. I have a passion for teaching world history to students of all ages, particularly as these studies help to illuminate the study of Scripture and the Church.
Why study ancient civilizations?
An understanding of ancient civilizations can illuminate your child's understanding of the people groups mentioned in the Bible. In the Old Testament, the Israelites conquer and are conquered by their nearest neighbors including the Hittites, Canaanites, Assyrians, and Babylonians. Their worship of the one, true God continually produces conflicts with these polytheistic people groups.
Polytheism is a compound word with Greek roots—poly meaning " many" and theos meaning "gods." Knowing this can enrich your child's understanding of how God reveals Himself to Abraham as the one true God. It helps them understand the importance of the commandment which says, "Thou shalt have no other gods before me." Familiarity with the Egyptian gods and goddesses helps to illuminate the Plagues in Egypt which were sent to combat the many gods of ancient Egypt.
To supplement your studies of the New Testament, it helps to understand the primary civilizations of the time—Greece and Rome. For example, a study of Paul's missionary journeys comes to life if children are familiar with the Greek gods that Paul argued against as he brought the Good News.
Join me on a journey that will span over three thousand years!
Components
Written lessons with reading assignments and activities as well as links to slide shows, videos, and additional resources
Length
29 weekly lessons
Ages/Grades
Elementary-middle school
Course Outline
Lesson 1 – Age of Ancient Empires
Lesson 2 – Egyptians
Lesson 3 – Hittites
Lesson 4 – Canaanites
Lesson 5 – Assyrians
Lesson 6 – Babylonians
Lesson 7 – The Exodus
Lesson 8 – The Conquests
Lesson 9 – Israel's United Kingdom
Lesson 10 – Israel Divides Into Two Kingdoms
Lesson 11 – Founding of Rome
Lesson 12 – Israel Falls to Assyria
Lesson 13 – Assyria Falls to Babylon
Lesson 14 – Judah Falls to Babylon
Lesson 15 – Babylon Falls to Persia
Lesson 16 – Jews Rebuild the Temple
Lesson 17 – Golden Age of Greece
Lesson 18 – Persia Falls to Alexander the Great
Lesson 19 – Caesar Augustus and the Pax Romana
Lesson 20 – Paul's Missionary Journeys and the Greeks
Lesson 21 – Persecution Spreads the Gospel
Lesson 22 – Herod's Temple Destroyed by Titus
Lesson 23 – Diocletian Divides the Roman Empire
Lesson 24 – Constantine Legalizes Christianity
Lesson 25 – Council of Nicea
Lesson 26 – St. Jerome Completes the Vulgate
Lesson 27 – Augustine of Hippo
Lesson 28 – Council of Chalcedon
Lesson 29 – The Fall of Rome
Download Classical History Course Outline.
Download a Preview
View a sample of the Classical History class.
Course Completion Certificates
An instant download of all Classical History lessons is available. See the top of the lesson page for details.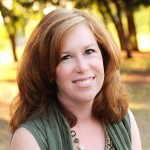 Jennifer Courtney currently serves as the Director of Training and Development for Classical Conversations.  She is the co-author of the Classical Acts and Facts History Cards series and of the book Classical, Christian Education Made Approachable.  Jennifer writes for the Classical Conversations Writer's Circle as well as a variety of homeschool and other education websites and magazines. In addition to home educating her own children, she tutors high school students once a week in Latin, Shakespeare, poetry, US History, philosophy, logic, and Chemistry.  She and her husband Tim live in Oklahoma where they home educate their four children.