Sharon Jeffus
Welcome to Studio Art for Teens!
Summer 2014 lessons
I'm glad to be back for summer lessons at SchoolhouseTeachers.com! I hope you will enjoy the two lessons I'll have in the months of June, July, and August. My summer schedule is listed just below. With summer here, we all want to go out and enjoy nature! We will learn the elements and principles of art, techniques in media, and art history as we study the topics listed under the schedule below. And notice that all of them deal with being outside and exploring nature!
 * * * * *
Our lessons for August start with oceans and seascapes. Seascapes are an important part of art history. A seascape is primarily a picture of the land and the ocean or sea; it is a marine art picture.
From the earliest art to the art of the Renaissance, to Impressionist and modern-day art, we see beautiful and varied interpretations of the beauty of the oceans of the world. I hope you'll join me for this lesson!
  — Sharon Jeffus
Summer 2014 schedule
Week of June 2: Trees in Art
June 16: Sunsets in Art
July 1: Rainbows in Art
July 14: Rivers in Art
August 4: Oceans in Art
August 18: Paths in Art
* * * * *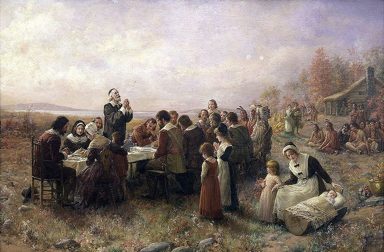 **********
Overall Course Introduction
Welcome to Studio Art for Teens. My goal is to have lessons that teach the elements and principles of art step by step, look at master works of art that show technique in media, and present projects that reinforce how to do the different techniques and styles of the masters. We will study the different time periods in art by looking at different artists that painted in that period.  A sample would be in the first element of art, which is line—we have master artists Gustave Dore and Vincent Van Gogh. We then do projects that reinforce the power of line in art. If you haven't yet, you'll want to review some of my past lessons from 2013, which can be accessed below. We learned about space, form, value and value in color, Expressionism, visual rhythm, overlapping, and much more, like balance in art. We will continue building on the elements and principles of art and techniques and learn from the masters. In my course, we also showcase student artists each month and incorporate student art into some of the lessons. Go to the Student Art Gallery to see the previously posted work of Rachel Fetting, Alyssa Engel, Hannah Marsh, Shannon Fultz, Juliet Dunteman, and Kathryn Scott.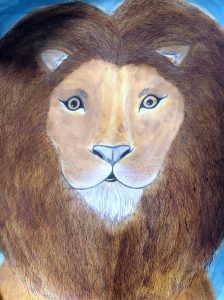 We think you'll enjoy seeing the works of these talented young people Visual Manna Media mentors young artists to use their art in practical and uplifting ways. We teach students to do murals, graphic art, and fine art. I teach and mentor students online and have camps and internships available. Other ways to reach me: go to vmmclasses.com or email me at visualmanna@gmail.com. Sharon Jeffus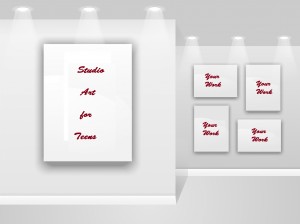 Sharon Jeffus has a B.S.S.E. in Art Education from John Brown University and continued on in her studies to be certified  to teach English from the University of Arkansas. She studied painting at Metropolitan in Denver and sculpting at Southern Illinois University. She has written more than twenty books and has the internationally known company Visual Manna. Sharon wrote her first book in 1992 and developed the Visual Manna teaching method, where art is integrated with art appreciation, techniques, vocabulary, and core subjects. She also has written an Indian Arts and Crafts program that was rated outstanding by the Bureau of Indian Affairs. Sharon taught in the public schools for ten years in Arkansas, Oklahoma, and Missouri. Sharon and her late husband, Richard, started Visual Manna to encourage young Christians in the arts and to meet the needs of visual and kinesthetic leaners. Sharon and her husband Richard taught art to thousands of homeschoolers across America.  
Course transcript information*
The goal of this series of lessons is for students to understand media, techniques, and the processes in art. Students will understand how to initiate and solve visual art problems using the elements and principles of art. Students will study master artists throughout history and see how visually, spatially, and functionally art is related to culture and history. Students will learn how to analyze a work. They will understand how to assess the merits of their own work. Students will look at the connection between the visual arts and other disciplines, primarily literature. All of the lessons completed, including the lessons that combine literature and art, would constitute one credit hour of high school art.  This includes 10 months of 2013 lessons and the three lessons presented in February and March 2014. Go here for the archived 10 months of 2013 lessons: http://schoolhouseteachers.com/2013-teacher-lesson-archives/#StudioArt   — Sharon Jeffus
* Please be informed of your own state's academic requirements. http://schoolhouseconnect.com/state-homeschool-laws/ For transcript help, go to  http://schoolhouseteachers.com/2013/05/creating-a-transcript/