Best Online Bible Curriculum for Homeschoolers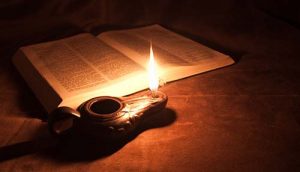 At the very foundation of SchoolhouseTeachers.com is the mission to provide quality curriculum for homeschooling families that is rooted in Biblical principles. At the heart of that mission is a rich online Bible curriculum with dozens of options that can reach each member of the family, from the littlest learner to the high school senior and beyond. Courses are also delivered in a variety of formats, so your child can explore God's truth in the way she learns best.
The animated adventures of the Bedbug Bible Gang and Carlos Caterpillar bring Biblical lessons to life for your preschooler or young elementary student. Or, snuggle together while reading from one of the downloadable Donkey Ollie picture books to learn about the Lord's Prayer, the Ten Commandments, parables, and more.
Dig into Bible stories and the basics of Biblical character with your elementary student through a number of online Bible curriculum options like A Different Kind of Bible Study, Learning About Character Traits, and Storybook. Explore the key aspects of the Gospel story by taking your child Camping with Jesus—no camping gear required! You can even introduce your child to Bible stories through any of more than a dozen different languages with the Bible Adventures course.
Middle school students have unique learning needs as they begin stretching beyond their household and questioning the world around them. The SchoolhouseTeachers.com online Bible curriculum leads your preteen to important truths through resources you can trust. Discovering Our Amazing God is an inductive Bible study designed to help move your child from Biblical knowledge to spiritual application.
The young lady in your life can complete A Study of Extraordinary Women in the Bible to learn how God uses ordinary women to further His kingdom, as she discovers some wise and courageous figures of the Old and New Testaments. Study alongside her and let God strengthen your bond.
Do all religions lead to the same god? Are there ethical "absolutes"? Has our society's consumer culture influenced how we think of Jesus? Our online Bible curriculum challenges your high school students to go deeper and to think critically about the culture around them through courses like Philosophy & Ethics; Worldviews, World Religions, and Cults; Addressing Cultural Issues; or Foundations for Teens. If your teen is a new Christian, start with Basics of the Christian Faith, a video-based introduction to the Gospel.
Don't miss Digging for Treasure, a set of Bible scavenger hunts for the whole family, including "Search for Your Supper," which includes real recipes that require you to dig through Scripture to determine the ingredients!
These course highlights only scratch the surface of all that's available to you through the SchoolhouseTeachers.com online Bible curriculum. Discover courses in Advanced Apologetics, Living Life with Purpose, Introduction to Theology, and much more. Your teen can even gain huge insights into ministry through the unique So You Want to Be a Pastor course, a large compilation of videos and study questions organized around themes like pastor basics, family and youth ministries, society and culture, leadership, and global missions.
Parents, SchoolhouseTeachers.com also has a wide range of Biblically based courses and resources designed especially for you in the Just for Parents section!