Monthly Reading List
Monthly Reading List
Architecture, Part II
By Michelle Miller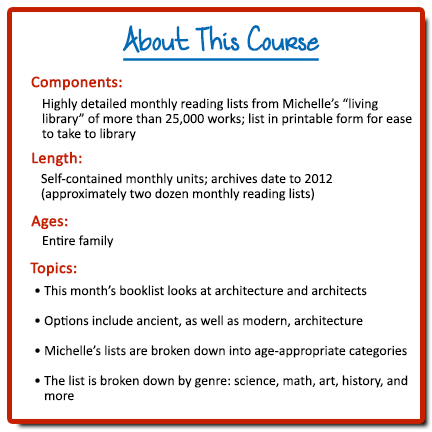 I hope I'm not the only one who finds great architecture to be awesome! For me, it is a glimpse of how God created us so much in His image that we enjoy creating, too. Naturally, we can only "sub-create" out of what He has already created, but that is still thrilling for the builder and the admirer. It also inspires me to see how God imprinted in us an ideal of "beauty," which again has to do with His image. Because it will be easy for you to find whatever your public library currently has on these topics, we will go the extra mile here in mentioning some you aren't likely to find there; that way, you'll learn of these treasures and be able to search for them, if you desire. Let's dive in to part II of this topic, which we began last month!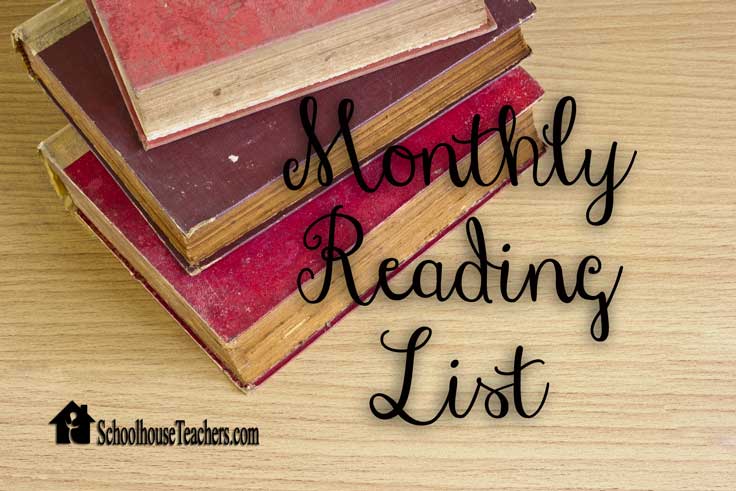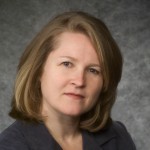 Michelle has always loved words; just ask her weary-eared husband! From teaching herself to read at a very young age, to making her baby sister patronize her pretend childhood library, to owning 25,000 living books today, she has discovered that modern public libraries seldom offer children the best. Thus, she founded a private library (www.ChildrensPreservationLibrary.com) offering the great treasures to families in her area. She enjoys helping others around the country do the same.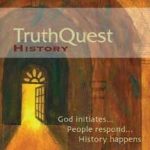 Naturally, when she wrote her award-winning history curriculum, it harnessed the incredible potency of these great books, along with pithy and supporting spiritual commentary (www.TruthQuestHistory.com). Michelle is a veteran homeschooler (19 years, with many more to go!), columnist, speaker, consultant, and author who graduated summa cum laude from the University of Alabama. Michelle and her husband, John, have four children: two adult sons and two youngsters still at home in Michigan; they also have five cute grandsons! For information on starting a library in your area, contact us at: CPL@speedconnect.com.