Teresa Evans
Welcome to Everyday Games
on SchoolhouseTeachers.com!
How to Use This Course
Brought to you by Teresa Evans, a veteran classroom teacher in Australia, Everyday Games is a fun and interesting way to teach math and phonics. Her math games will help your student improve without realizing he is really "doing math." The reading games practice many skills, such as consonant blends, suffixes, prefixes, compound words, and much more. One of the best ways to encourage your student to learn is by helping them have fun, and you can do that with Everyday Games.
Course Details
Course Introduction
Hello parents and students! For many years, I have used games in my classrooms. I love games that are simple to prepare, easy to learn, fun, and engaging for the children. I see games as a wonderful tool for introducing a new concept and reviewing concepts and skills. Games allow children to have fun while they learn, and often they have so much fun that they don't even realize they are learning.
I'm delighted to share some of my best games with SchoolhouseTeachers.com members on a daily basis.
Some years ago I started sharing my games online, and they are now used by teachers, homeschoolers, and parents in many different countries. My games tend to focus on printable games for math, phonics, and reading skills. I really enjoy creating games that are colorful and visually appealing while retaining a high educational value. I also love to challenge children with my games and make them really think! I also create math puzzles and brain teasers that require children to apply their math skills and knowledge.
My educational motto is "Keep it Simple." I believe games should be simple to prepare and use but also provide maximum educational value. You'll find my games make learning and reviewing skills fun, challenging, and engaging, and they will help children build their skills and confidence in the areas of math and phonics.
Today I work from home creating games and resources for my online sites. You can see more of my games at Making Math More Fun, Kids Reading Games, and Games 4 Learning.
Enjoy my daily games here at SchoolhouseTeachers.com!
Teresa
Components
Daily printable board games that make early reading and math skills fun
Length
Hundreds of games are posted and available; new games post each weekday
Ages/Grades
Preschool-elementary
Download a Preview
Try one of Teresa Evans' Everyday Games for Language Arts or Math. You also can enjoy this sample packet of games in Teresa's Everyday Games Sampler!
Course Completion Certificates
If you would like to access Everyday Games by the skill reviewed (such as place value, telling time, consonant blends, etc…), please visit our Focused Learning Center for Math or our breakdown of reading games by skill.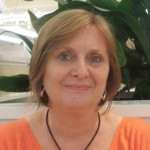 Teresa Evans has been a classroom teacher in Australia for more than 20 years. She has two adult children and lives in a coastal area of Queensland, Australia with her husband. Teresa says her favorite subjects to teach have always been math and phonics. For many years, she used games in these areas to make learning fun and interesting for her students.  She enjoyed creating her own games and resources for her classroom, and then in 2004 started sharing her games online for teachers, homeschoolers, and parents to use with children. For Teresa, the ultimate compliment is to see children completely engrossed in playing one of her math games and using their math skills while playing—but not even realizing that they are "doing math."