Matthew Glavach
Welcome to Reading Remedies
(Reading Lessons for Young or Struggling Readers)
on SchoolhouseTeachers.com!
How to Use This Course
Presented by Dr. Matthew Glavach, Reading Remedies (Reading Lessons for Young or Struggling Readers) helps improve student literacy. Dr. Glavach provides lessons for different learning styles, not simply one option for all students to use. This helps each student improve using their own personal learning style, which encourages the student to continue as they see the progress they are making.
Course Details
Course Introduction
Each month, I share resources and tips to help you encourage your young or struggling reader. Listening to an expressive, meaning-filled voice can draw students into the magic of reading. Many of my programs are content-area based to help students build rich vocabulary and learn to read clusters of words that share common elements.
CONTACT ME. I would enjoy hearing how the programs are working for you or if you have questions about how to use a program. You can email me at info@strugglingreaders.com or through my website at www.StrugglingReaders.com. I have several reading programs that you can download free at my website.
HAPPY READING
Matt Glavach
Components
Various approaches to teaching reading are explored through printable materials and occasional audio resources
Length
More than a dozen units are currently available; a new unit posts each month
Ages/Grades
Elementary, or help for reading skills as necessary
Download a Preview
Check out a sample of the Reading Remedies class.
Find other great reading resources, including E-Books, in our Focused Learning Centers.
*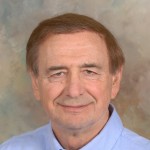 Matthew Glavach, Ph.D., teacher, researcher, and writer, has authored and coauthored over 40 educational programs, including Reading with Donny and Marie Osmond, an original music-based reading program for younger readers, and research articles, including "Breaking the Failure Pattern" in the Journal of Learning Disabilities. More recent research articles include "The Brain, Prosody, and Reading Fluency" and "A Reading Strategy for Content Area Teachers, Parallel Reading Intervention" published with the National Association of Special Education Teachers. In 2005, his reading program Core Reading was among programs chosen by the National Institute of Child Health and Human Development, NICHD, for a possible visit by First Lady Laura Bush. He is currently on the editorial board of The Journal of the American Academy of Special Education Professionals (JAASEP) an online peer-reviewed journal committed to advancing the professional development of special education professionals. With his Northern California company Glavach and Associates, (StrugglingReaders.com), Dr. Glavach is committed to improving student literacy.