Kimm Bellotto
Welcome to the December Lapbooking Lesson!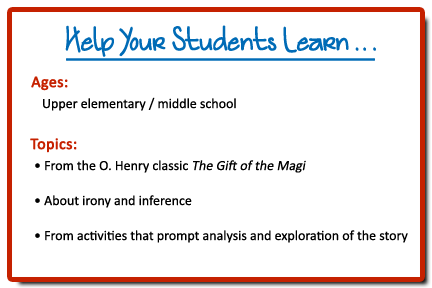 Ahhh! It's the most wonderful time of the year again! Christmas is fast approaching and many of us are scrambling around with planning menus, preparing for guests, doing a big house cleaning, and, of course, buying and wrapping gifts. The exchanging of Christmas gifts is the focus of this month's unit by way of O. Henry's classic short story The Gift of the Magi. Many of you will be familiar with the theme of this little drama, if not the exact story itself. It's a timeless tale, and throughout the years its concept has been used in books and movies over and over again. It's just a great little story for your mid- to upper-level students to study during the holiday season.
Before beginning this unit, your students should be familiar with the concepts of irony and inference as well as creating a plot diagram that includes exposition, rising action, conflict, climax, falling action, and resolution. If any of these concepts are new to your students, make sure they have a good grasp of them before they get started.*
I hope that your students enjoy this lapbook, and I wish you and your families a very Merry Christmas!
*Note from SchoolhouseTeachers.com editors: For additional resources regarding plot diagrams, you may want to explore Adam Andrews' monthly literature units which regularly explore the concept of story charts.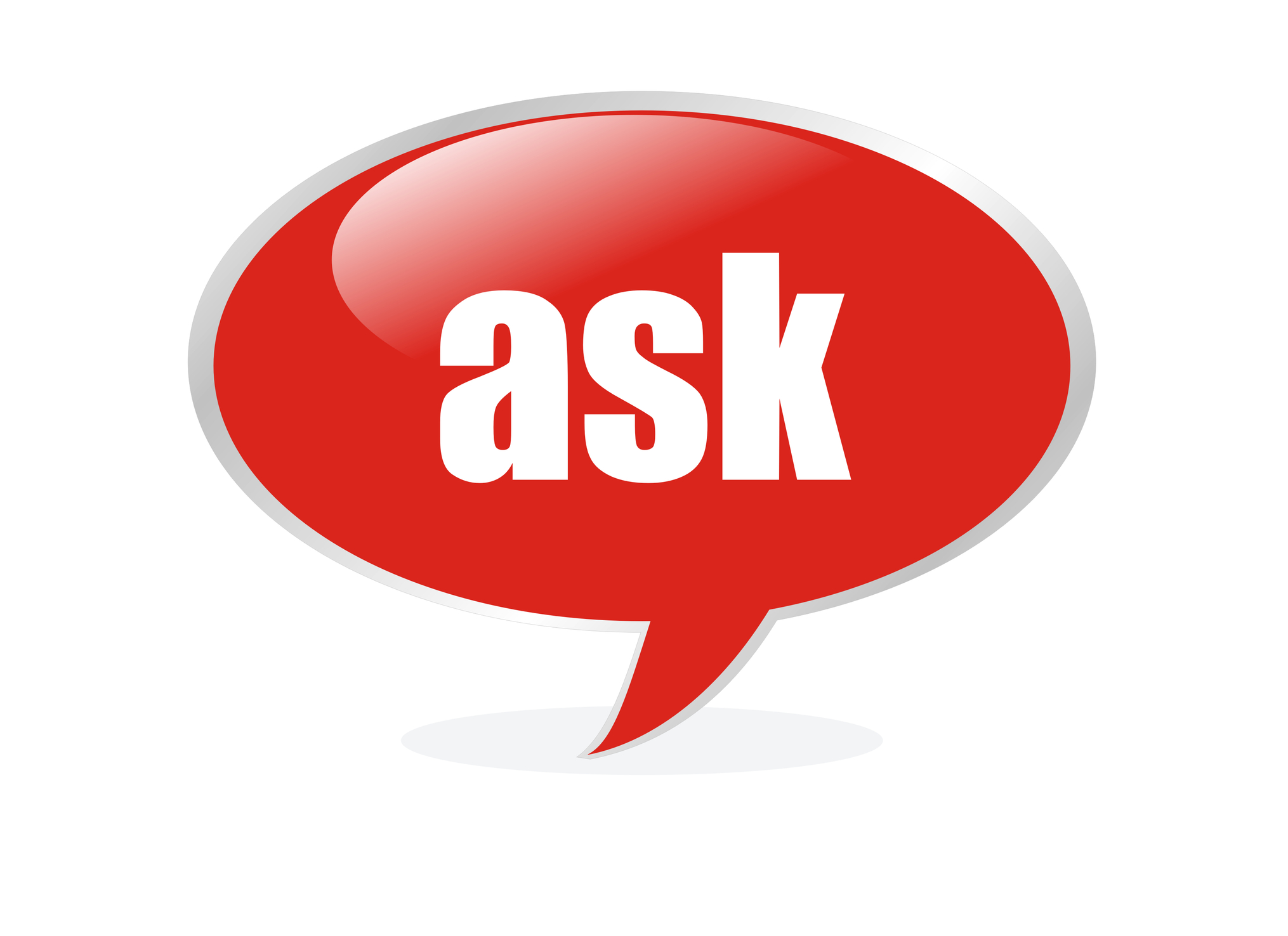 Do you have a question about lapbooking for Kimm? Try our  Ask a Question page.
To get to know us better and to get in on unadvertised specials, free goodies, giveaways, and more come check us out on Facebook, "like" our page, and post a little intro. We'd love to "meet" you!
http://www.facebook.com/HOAC.Lapbooks
If you need any help as you go through this study, please send me an email at Info@HandsofaChild.com and put TOS-KIMM in the subject line.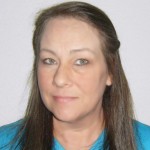 Kimm Bellotto and Niki McNeil met through an online homeschool group. While chatting, they discovered they both loved lapbooks and were looking for an easier way for homeschooling moms to pull together the necessary items for a lapbook. Those chats soon became a business plan, and the two ladies quietly "set-up shop" on the web, becoming the first company to sell ready-to-use lapbook kits. With Niki's innovative ideas and Kimm's creative graphics abilities, the two moms published their first unit, titled "Plants," in November 2002. Two years later, talented writer/researcher Katie Kubesh joined the team and the company came into full bloom.  In the Hands of a Child wants to make hands-on learning easy and readily attainable for every child and for every mom!  With over 400 lapbook titles to choose from and a growing line of notebooking units, they offer something for everyone regardless of age or ability.