Janice Campbell
Welcome to Writing: October Lessons
Whistle
A Letter by Benjamin Franklin
I enjoy reading Benjamin Franklin's writings. I find him interesting, thought-provoking, and often funny. As you sharpen your analytical skills and practice using metaphors in this month's lesson, I hope you'll learn skills that you can apply, not just to letters, but in all your writing.
Have a wonderful month!
Warmly,
Mrs. Campbell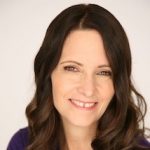 Janice Campbell is a writer, conference speaker, and lifelong learner with an abiding love for classic literature. She graduated with honors from Mary Baldwin College (an English major, of course!) and is author of the Excellence in Literature curriculum for grades 8-12, Transcripts Made Easy, Get a Jump Start on College, and other resources. She is also Director of the National Association of Independent Writers and Editors (www.NAIWE.com). In every facet of her business life—writing, speaking, and NAIWE—Janice's goal is to share knowledge and resources that can help ordinary people do extraordinary things.  You can find her online at www.Everyday-Education.com and www.Janice-Campbell.com, as well as on Facebook and Twitter.
.

.

Course transcript information*

This course is designed to provide a strong literature-based writing component to your student's studies. It is worth 1/2 a unit (0.5 academic credit) if done alone.

If you plan to use it as part of a full English unit, you will need to add these items:

• Four or more full-length works of classic literature

• A solid roots-based vocabulary program such as Dynamic Literacy's Word Build

• An 8-15 page research paper on the topic of your choice (this can be on a history topic, or a study of an author's life and work, for example)

- Janice Campbell

* Please be informed of your own state's academic requirements. http://schoolhouseconnect.com/state-homeschool-laws/

For transcript help, go to  http://schoolhouseteachers.com/2013/05/creating-a-transcript/