Mike Sims
Welcome to Economics on SchoolhouseTeachers.com!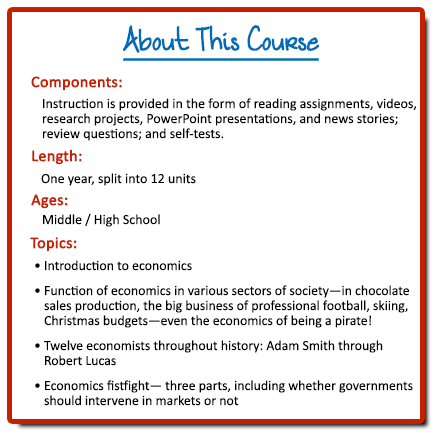 Mike Sims has provided SchoolhouseTeachers.com with a year-long economics course, the first half of which introduces and explains economics in a variety of ways—through chocolate economics, the role that piracy plays in economics, gamma ray economics (the powers endowed by economics), football economics, urban economics, Christmas budgets and the effect on the economy because of Christmas gift-giving, and ski slope economics (the concept of elasticity in relation to supply and demand). The second half of the course focuses on "The History of Economics." A foundation will be laid for understanding economics from a historical perspective. Twelve great names in economics history will be studied in historical order with the following goals:
1.  Understand the economic and financial times in which they lived. An example: How bad was the Great Depression, what was its worldwide impact, and what did it teach the economists who lived through it?
2. To get to know the biography and personal lives of these great economists. You will find out that one of them was a homeschool tutor!
3. To find out about their major works and the contributions they made.
4. To learn the foundations of economics through a historical perspective. For instance, what did the Corn Laws do to grocery prices and the poor in a country that's a bad place to grow corn in the first place?
Economic textbooks are typically full of jargon that doesn't make intuitive sense. (You're tempted to wonder: Are Pigou Taxes a penalty on people who let their hogs run free? Is the Laffer Curve a funny bend in the road?) Yet, if you'll join us for The History of Economics, you'll find that they make perfect sense when we meet the great minds and historical events behind the jargon—and give us greater understanding of our modern economy.
I hope you learn and enjoy!
— Mike Sims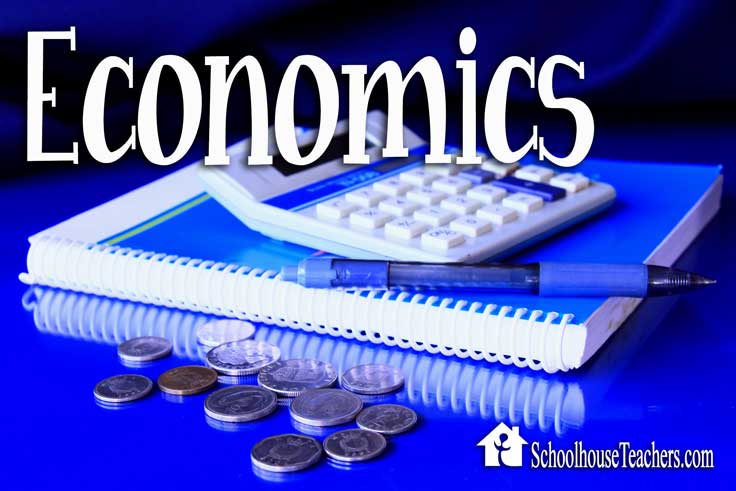 Course Outline

:

Unit 1 – Chocolate Economics (Four lessons)

Unit 2 – Pirate Economics (Four lessons)

Unit 3 – Gamma Ray Economics, Part One (Four lessons)

Unit 4 – Gamma Ray Economics, Part Two (Four lessons)

Unit 5 – Football Economics, Part One (Three lessons)

Unit 6 – Football Economics, Part Two (Four lessons)

Unit 7 – Urban Economics (Four lessons)

Unit 8 – Christmas Budgets (Two lessons)

Unit 9 – Ski Slope Economics, Part One (Four lessons)

Unit 10 – Ski Slope Economics, Part Two (Three lessons)

Unit 11 – Economists:

Unit 12 – Economics Fistfight
For a printable course outline, click here.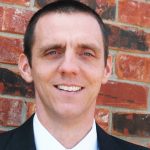 Mike Sims and his wife have been married for 17 years and homeschool their six kids. He teaches economics at Trinity Valley Community College and serves as the Assistant City Manager for the City of Terrell, Texas, where he oversees the operations of the largest rural Tax Increment Finance district in Texas and works with local citizens solving local problems every day. He received his Bachelor's Degree in Public Affairs from Indiana University and his Master's Degree in Economics from the University of Texas at Arlington. He and his wife founded their family website, nanocivics.com, in order to spread the word about the importance of nanocivics, the small-scale relationships of local public life.