Michele Peterson
Welcome to Photography on SchoolhouseTeachers.com!
Welcome to photography!  Are you ready to move beyond snapshots?
This class is for anyone with any camera, and for all levels of experience.  We'll start out covering the basics of how to use your camera, and also how to creatively capture the moments of life that God has placed before us.  There will be an assignment that corresponds to each lesson, various projects that will help you to grow as a photographer, and a gallery in which you can share your photos with the rest of the class.
We'll progress through thirty lessons and stretch your abilities. We'll learn about food photography, portraits, landscape photography, and so much more.  Even if you already have a good understanding of your camera and photography, I hope that you will join us each week, to keep practicing and improving your skills, and to learn how to use your talents to bless others.
Course Outline
Week One: Introduction to Photography
Week Two: Aperture
Week Three: Shutter Speed
Week Four: ISO
Week Five: Manual Mode
Week Six: Back to Basics
Week Seven: Creative Composition
Week Eight: Be Ye Thankful
Week Nine: White Balance
Week Ten: Projects
Week Eleven: Lens Length
Week Twelve: Elements of Design—Color
Week Thirteen: Elements of Design—Line
Week Fourteen: Elements of Design—Patterns and Texture
Week Fifteen: Days of Creation—Light Direction and Flash
Week Sixteen: Days of Creation—The Sky
Week Seventeen: Days of Creation—Landscapes
Week Eighteen: Days of Creation—Sun, Moon, and Stars/Exposure Compensation
Week Nineteen: Days of Creation—Birds and Fish
Week Twenty: Days of Creation—Animals
Week Twenty-One: Days of Creation—People
Week Twenty-Two: Editing
Week Twenty-Three: Food Photography
Week Twenty-Four: Walking Around Photography
Week Twenty-Five: Close-Up Photography
Week Twenty-Six: Themes in Photography
Week Twenty-Seven: Metering Modes and Picture Styles
Week Twenty-Eight: Stretching Your Mind
Week Twenty-Nine: Blessing Others
Week Thirty: The Final Project
When you're ready, come join me for a weekly Photography Challenge!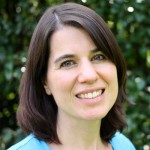 Michele Peterson is a not-for-profit photographer who specializes in capturing the moment, preserving memories, and striving to bless others through pictures. What started out as an interest in learning how to take a better picture turned into a passion to get as much knowledge of photography as possible. This led to a position on the high school newspaper as a photographer, what Michele still calls "my all-time favorite class."
After high school, while pursuing a degree in nursing, photography continued as a hobby, growing into a daily part of her life. A few years back, Michele began entering contests, and has won a number of awards. She continues to be a student of the art through various classes. Michele teaches her own children, enjoys learning from others in shared settings, and enjoys sharing her experiences. She desires to spark an interest in others to perhaps take up photography as a lifelong interest as well.
.

.

Course transcript information

This course is best taken as a one-half credit course. This is aligned with the HSLDA-based recommendation, for an elective class, to log 120 hours for a full credit, 60 for a half-credit. This course is geared to about 60 hours of work if all 30 weeks of lessons are taken and assignments are completed.

Suggested projects are optional, unless families choose to replace an assignment with a project, for any given lesson. Otherwise, you are free to pick and choose as many projects as you would like to complete the course.

- Michele Peterson

* Please be informed of your own state's academic requirements. http://schoolhouseconnect.com/state-homeschool-laws/

For transcript help, go to  http://schoolhouseteachers.com/2013/05/creating-a-transcript/