Heather Leach
 Welcome to the Home Economics lessons on SchoolhouseTeachers.com!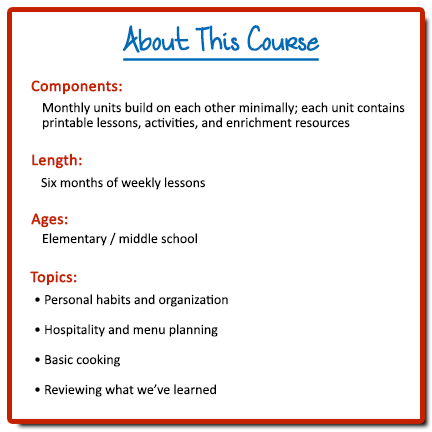 Welcome to Home Economics with Heather Leach! This six-month course is designed to help elementary and younger middle school students learn about their roles in their families and how they can practice habits and disciplines that will help them grow spiritually, emotionally, and socially. There are plenty of printable worksheets to keep little hands busy, and there are tips included to help you with the lessons. So if you're ready, let's dive in!
Self-Management
Week One: Personal Appearance/Who am I?
Week Three: Personal Time Management
Week Five: Good Cleaning Habits and Teamwork
Week Seven: Money Management, Part Two
Hospitality
Week Eight: What Is Hospitality?
Week Ten: Party Planning Part One: Menu
Week Eleven: Party Planning Part Two: Basic Cleaning Skills
The Kitchen 
Week Twelve: Welcome to the Kitchen
Week Thirteen: Introduction to Measuring
Week Fourteen: Introduction to Using Kitchen Tools
Cooking
Week Seventeen: Cooking Breakfast
Week Eighteen: What's For Lunch?
Week Nineteen: Preparing Dinner
Review
Week Twenty: Organization/Self-Management Review
Week Twenty-One: Time Management Review
Week Twenty-Two: Hospitality Review
Week Twenty-Three: Meal Planning Review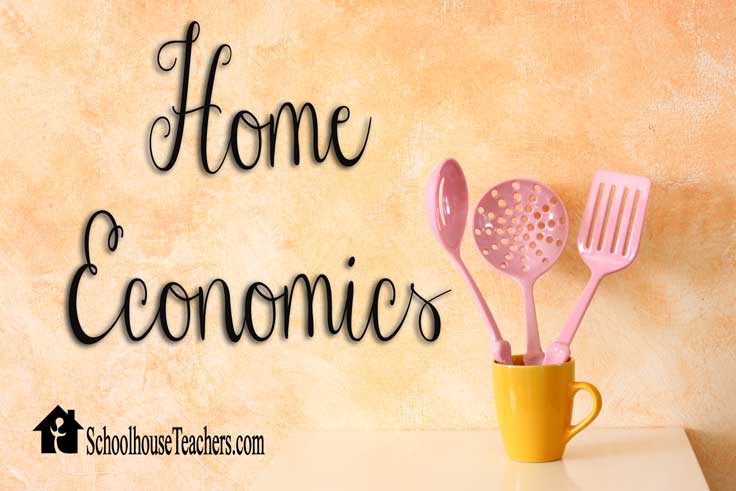 Heather Leach was born and raised in Indiana. Mother of four, wife to one, lover of God and coffee. Her background in childcare and love of organization helps with her homeschool and church activities. When she is not teaching, writing, or taking care of her home, Heather enjoys gardening, taking care of the family farm, reading Jane Austen novels, and hanging out with friends. You can find Heather on her website The Homemakers Journal for more homemaking tips, recipes, and homeschooling ideas.