Judi Munday
Special Needs
Teaching Reading to Students with Dyslexia: Part Three
Editor's Note: Judi Munday's mother, 91, passed away in late March. Judi will be taking some time off to be with her family and recover from her loss. You can benefit from and enjoy her three-month series on Reading to Students with Dyslexia, or well more than a year's worth of Special Needs lessons from Judi (dating to 2012), at our archives (link below). Judi hopes to return in late summer or fall 2014.
* * * * *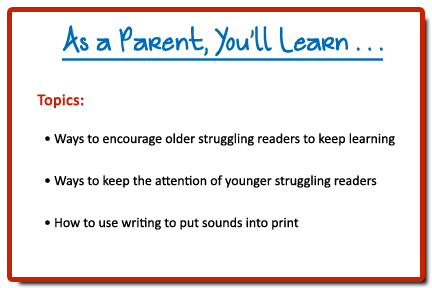 In February, I taught you how to help your emerging reader sound out words and blend sounds together into words. This month I want to teach you how to use writing (putting sounds into print) as a tool to reinforce reading (changing print into sounds). I plan to share how you can apply these strategies for younger beginning readers and older struggling students. I hope that by April, we will be ready to focus on reading comprehension lessons. I'll introduce you to easy-to-use practice activities for improving fluency and accuracy!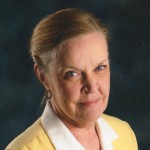 Judi Munday has a heart to equip, educate, and encourage parents of children with special needs. She earned her M.Ed. degree at the University of Illinois in 1968 in special education for culturally disadvantaged preschool children under Dr. Carl Bereiter and Dr. Siegfried Engelmann. In 1985, she earned a second Masters degree at Regent University in Virginia Beach, VA, where she focused her study on specific learning disabilities. After 15 years of teaching in Christian schools and in the "mission field" of public education, she retired from Chesapeake Public Schools. She then started her own business, HIS Place for Help in School, to support parents of homeschooled children with special needs.
Judi provides diagnostic testing for learning disabilities and consultation for parents (in person or by telephone). With her husband as webmaster, she also maintains an informational website, http://www.hishelpinschool.com/ where parents can find practical, evidence-based teaching strategies. Since June 2012, she has contributed monthly articles on a wide range of special needs topics for the online homeschool magazine, www.SchoolhouseTeachers.com.
Judi has presented numerous local and statewide workshops at homeschool support groups and statewide conferences in Louisiana, Hawaii, and Virginia. In 2010, she presented at the National Learning Disabilities of America conference. Judi currently holds a Post-Graduate Professional Teaching License in Virginia. In 2003, she compiled and wrote the "Special Needs Education" section for the Home Educators of Virginia Homeschool Manual (now in its 3rd edition). She has self-published two books: Teaching Your Special Needs Child: Teaching Strategies and Tools that Really Work, now under contract to be published in 2014 by Westbow Press (a subsidiary of Thomas Nelson Publishers), and Writing a Student Education Plan, both of which are available through her website.
Judi has been married to John for 49 years, and they are blessed to be grandparents of ten homeschooled grandchildren, ages 6—16.