David Kimball
Welcome to Money 101
on SchoolhouseTeachers.com!
[tabby title="How to Use This Course"]
[bg_faq_start]
Money 101 is a self-paced course designed to help teenagers understand the principles behind wise financial decisions so they can build a foundation now that will serve them and their families in the future. It consists of audio lectures and written printables.
[bg_faq_end]
[tabby title="Course Details"]
[bg_faq_start]
Course Introduction
Do you know what you need to know to manage your money well? 
Money 101, Seminars in Personal Finances will answer that question and help you get a jumpstart on learning sound money principles. I'll share guidelines and practical wisdom to make the seemingly complicated world of money simple to understand.
Here, in one place, is your accessible introduction to the eight disciplines that everyone—teenagers and adults alike—needs: making money, savings, debt, budgeting, checkbooks, cars, paying for college, and investing.
Master these disciplines now to get on track financially and not stumble into many of the financial pitfalls that so often lead to a life of debt, stress, frustration, and financial bondage.
There are 23 audio lessons in seminar format plus bonus interviews and motivational snippets, all complete with an accompanying workbook of questions to answer and projects to complete for a thorough understanding of your financial world. 
Money 101, Seminars in Personal Finances is presented in an easy-to-understand format, comprising an all-in-one introduction to the sound money skills you need to succeed.
There may be a bit of effort needed on your part, to be sure, but it will be well worth it to internalize these good money skills now instead of learning them the hard way later.
The opportunity is yours for the taking by getting started now with Money 101, Seminars in Personal Finances.
Components
Weekly audio seminars with occasional downloadable printables
Length
Twenty-three seminars divided into seven weekly units to be done at the student's own pace
Ages/Grades
Middle-high school
Course Outline
Unit One: Getting Started
Unit Two: Making Money
Unit Three: Savings and Debt
Unit Four: Budgeting
Unit Five: Checkbooks and Cars
Unit Six: Paying for College
Unit Seven: Investing
[bg_faq_end]
[tabbyending]
*Important note: If you have trouble playing the audio portions of the lessons, right click on the link to the audio, save the file to your computer, and then play it directly from your computer. If that does not solve the problem, please contact us via the chat box or at CustomerService@theoldschoolhouse.com and let us know.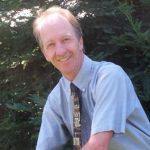 David Kimball is an actively involved homeschool dad with his wife and four children in central California. He has a passion to make the complicated simple, teaching computer and business skills both locally and online.
In addition, David has written extensively on family finances at his Household Budget Made Easy website. His goal is to help families become financially free so dads are able to spend more stress-free time with their children, homeschooling and mentoring them to be godly, responsible men and women.