Jason Lindsey
Welcome to Science Experiments
with Jason Lindsey
on SchoolhouseTeachers.com!
How to Use This Course
These fun experiments are perfect to add into your homeschool day! These experiments teach various scientific principles, and most can be completed with basic household items. Parents can choose to do the new experiment each week or browse more than 100 previously posted experiments for what most interests their student or goes along with a scientific topic they are studying.
Course Details
Course Introduction
Hello! This is Jason Lindsey—aka "Mr. Science"—with Hooked on Science. Are you looking for a way to get your kids excited about science? If so, each week, I will show you how you can use a few items from around the house to not only get your kids excited about science, but also to teach basic science concepts.
My wife and I homeschool our four kids and can tell you these experiments have helped spark a love for science. The goal of these hands-on lessons is to inspire kids to be inquisitive about the world around them and to develop a long-term interest in science.
Feel free to contact me with any questions at jlindsey@hookedonscience.org. Connect with Hooked on Science–WebChannel, on Facebook, on Twitter, on Pinterest, and on You Tube.
(Note: Parents should always go to these sites with your children, and monitor your children if they are on sites like YouTube or Facebook.)
Components
Creative and engaging videos and step-by-step instructions; safety is stressed
Length
Weekly science experiments are shared; more than 100 experiments remain available for use at any time
Ages/Grades
Elementary
*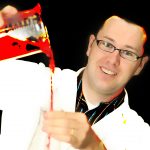 Jason Lindsey is an award-winning science educator. Jason studied science and journalism at Western Kentucky University where he earned a Bachelor of Science degree. At WKU, Jason focused on general science with an emphasis in meteorology and climatology. Jason has worked diligently for more than ten years to take science beyond the classroom window. Each year he performs hands-on science experiments at hundreds of schools and community events throughout the United States. His hands-on, kid-friendly science classes are offered throughout the year and have helped hook thousands of kids on science.
Jason previously worked as a chief meteorologist, backpack journalist, science reporter, and webmaster at WKAG-TV, WBKO-TV, KGWN-TV, and KFVS-TV. Jason now produces and hosts a hands-on science segment that airs on television stations across the nation. Jason has earned many awards for his science efforts.
2012 – Best Education Mobile Website – "www.hookedonscience.org"
2011 – Best Online Content – "www.hookedonscience.org"
2010 – Best Children's Programming – "Hooked on Science"
2010 – Best Online Content – "www.hookedonscience.org"
2009 – Best Television Feature – "Hooked on Science"
2008 – Best Newspaper Feature – "Hooked on Science" and Best Television Feature – "Hooked on Science"
2007 – Best General Coverage – "Science Day 2006" and Best Television Feature "Heartland Science Lab"
2007 – Best Community Service Activity – "Science Day 2006"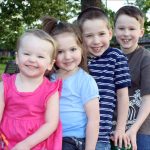 On October 3, 2007 Jason organized "Science Day." At Science Day 2007 folks from across southeast Missouri launched more than 1,000 "Mentos and soda fountains," breaking the previous record of more than 800 launched in the Netherlands.
Jason is married to Lena Lindsey. They keep busy with their four kids, Conner, Ethan, Brynna, and Madigan.
Jason Lindsey Hooked on Science Executive Director/Founder/K-12 Science Educator E-Mail: jlindsey@hookedonscience.org