Cathy Diez-Luckie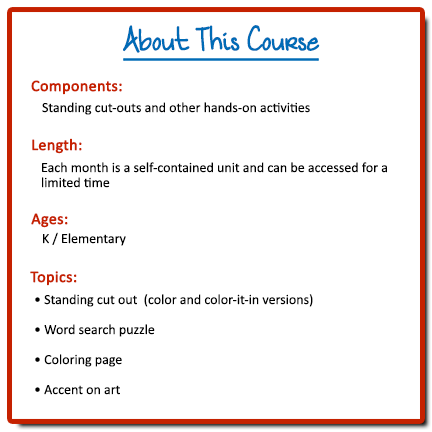 Welcome to Historic Heroes and Heroines!
Thank you for joining SchoolhouseTeachers.com for our series of weekly hands-on activities, Historic Heroes and Heroines, that focus on a notable figure from history. My name is Cathy Diez-Luckie from Figures In Motion. It's a privilege to be able to share my love of history and art with you each month with projects centered around a different character that has influenced the world we live in.
Whether you are studying ancient or medieval history, the American Revolution or the Civil War, it is my hope that these weekly lessons will help you provide your children with meaningful activities to accompany your history studies. We hope that these activities will enrich your child's learning experience:
Standing Cutout: The first of your weekly lessons will include making a standing cutout of of our hero or heroine in both a colored and color-it-in version. These cutouts may be used for dramatic plays, reenactments, or just for fun.
Word Search Puzzle: In the second week's activity, your child will be provided a word search puzzle with words relating to the life of our hero or heroine. An answer key is provided.
Coloring Page: A coloring page of our hero or heroine will be given in week three.
Accent on Art: The fourth of the weekly lessons will consist of a project relating to the life of the hero or heroine such as a painting, mosaic, or sculpture made of the character or associated with his or her life.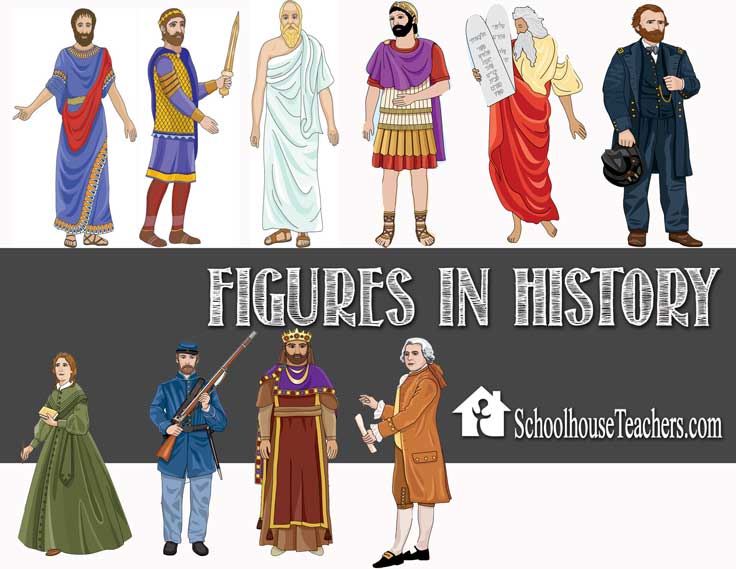 Our desire is to provide you with the highest quality history supplements that engage your children while they learn about historic heroes and heroines.
Blessings to you and your family,
Cathy Diez-Luckie
Join Figures In Motion on Facebook or Twitter.
Learn more about Figures In Motion's Ancient, Medieval, and United States history supplements.
****Please note, each Figures in History lesson is available for three months; it is not included in the Teacher Lesson Archive.
Cathy Diez-Luckie will be taking a few months off as she attends to other matters. Please enjoy the units listed below and watch for new lessons to come!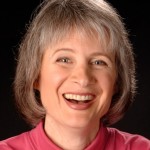 Cathy Diez-Luckie, publisher at Figures In Motion, is thankful for being able to educate her three children at home and loves to study history and literature along with them. With training in art and a graduate degree in chemical engineering, her diverse background includes researching polymeric materials, directing manufacturing at a medical device company, and illustrating children's books for a publisher in New York. Her award-winning children's book series (Famous Figures) integrates art and history and engages children with hands-on activities and movable action figures as they learn about the great leaders of the past.