Erin Dean
Welcome to the December Lessons on Nature and the Outdoors
Cold Weather Climates: A Study of Winter Weather
Warm Weather Climates: Lichens and Mosses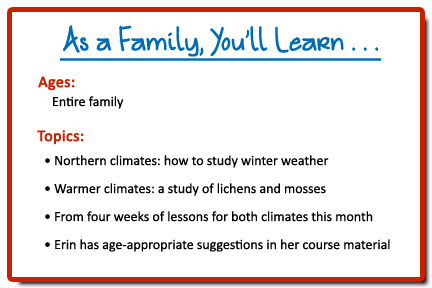 It's December! Can you believe it? Me neither, but I'm excited by all that the new season brings.
For those of you who are already buried in snow (like we were as of November 30!), we'll explore winter weather. And . . . feel free to count "catching snowflakes on your tongue" as extra credit.
For those in warmer climes (or even in still-fall climates in the cooler areas), last month, we went hunting for fungi; this month we're going to explore their "cousins," lichen and mosses.  These two beauties, I find, are a bit like fungi in that you don't notice just how spectacular and fascinating they are until you really take a good look.
We've had a fun month here in Canada exploring these lessons as we road-tested them in my household!
Are you ready for a fun month of nature study? In the north, you can get a jump on appreciating winter weather. In warmer climes, let's study lichens and mosses. And even in northern states or Canada, if you don't have that much snow, you may be able to do this study as well.
So, let's get outside . . . and explore and have fun.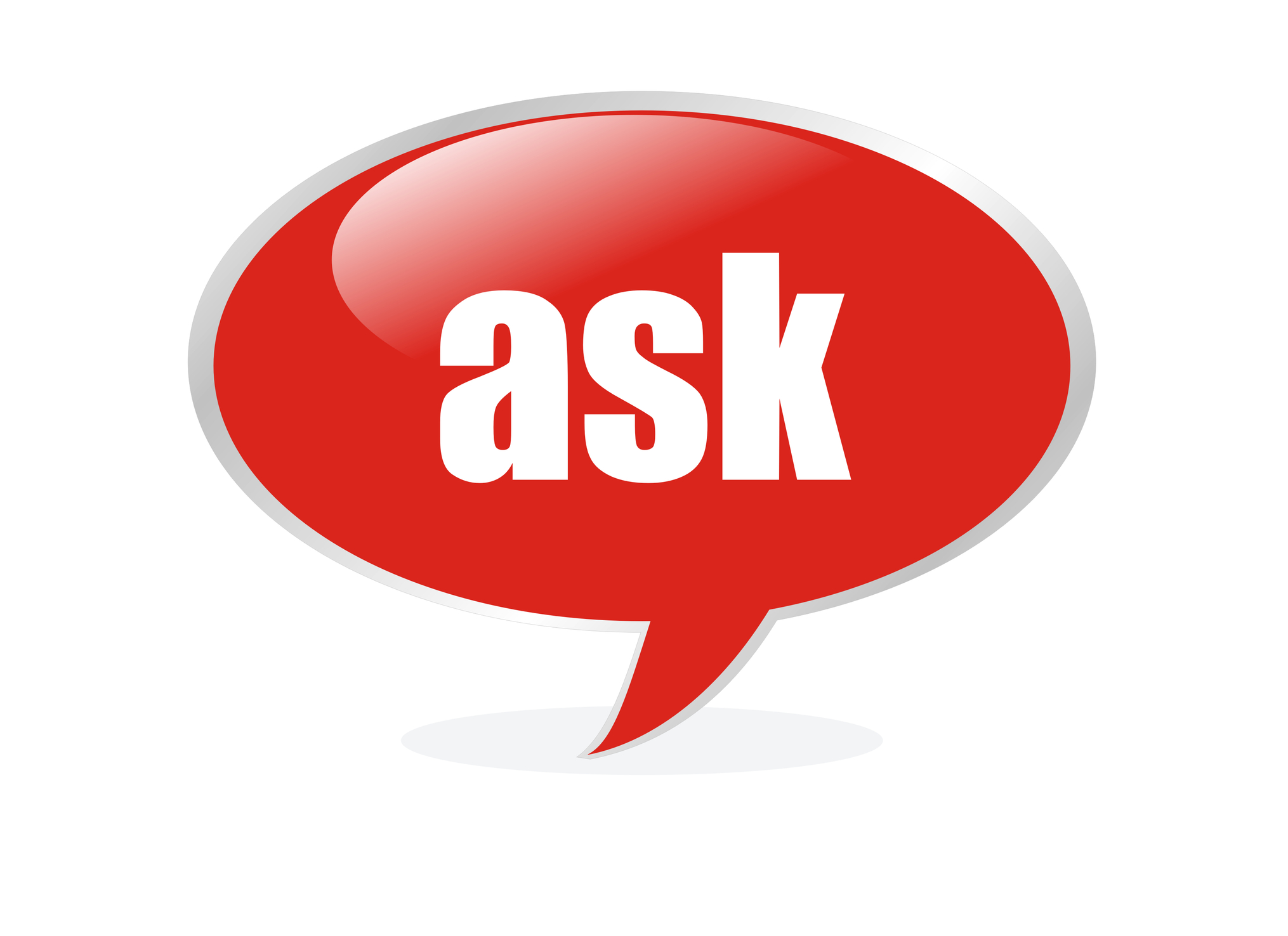 Do you have a question for Erin? Try our new Ask a Question page.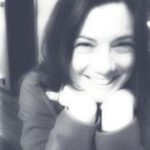 Erin (Eddie) Dean has been homeschooling her bright, high-energy, and loquacious children for almost nine years. The children are 5, 12, and 20 (graduate) and can almost always be found side by side, often with foam swords, video camera, or both. She's a lifelong hiker and roamer and married to Simon, a very supportive computer programmer/business analyst, kayak enthusiast, and husband who shares her love of all things outdoors—and is blind to messes. Erin's background includes accounting, developing children's programs for a large community center, and more years of wrangling other people's children than she likes to admit.
When she's not here, she can be found at her blog The Usual Mayhem. There, she shows the good, the bad, and the chaos of one homeschooling family, and shares her love of nature with anyone who's foolhardy enough to step through the door.