Matthew Glavach
Welcome to the Reading Lessons: Young Readers and Struggling Readers Series
June: Reading Lab
By Matthew Glavach
* * * * *
Matt will take a break in July and August and return with a new Reading Lab Component in September. — Eds.
* * * * *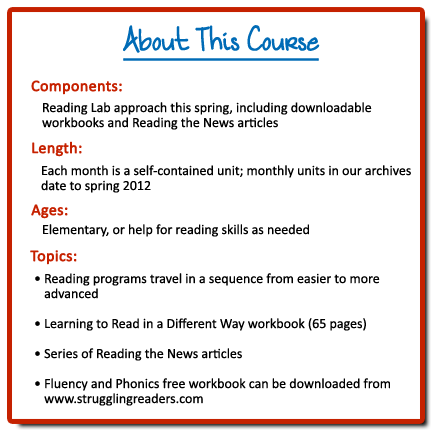 Welcome to the reading lab.  The reading lab is divided into two areas: analytic and global.
ANALYTIC Children that do well with phonics or learning by parts.
GLOBAL Children that learn through the big picture, the story.  This includes many  children labeled as dyslexic.
Children may work in both parts of the reading lab as they develop.
The advantages of the reading lab:
-It offers programs in a sequence from easier to more difficult.  This makes it possible to find a place where students are successful and to follow a successful course of study.
-Student progress can be monitored.
-All programs are accessible.
-As new programs are added, they complement the program sequence.
For the June 2014 lesson I am adding the WORD ATTACK POSTERS to the Reading Lab.  The WORD ATTACK POSTERS follow the PHONICS WORD SORT GAME BOARDS and are in the Analytic Learners section of the Reading Lab.  They serve as an enjoyable way to strengthen students' phonics skills.
-Students practice phonics skills while making beautiful sea and wildlife posters which they can color.  Have children complete the phonics matching on the posters in pencil.  Before they color the posters, review their work and make necessary corrections.
PHONICS
Phonics involves the relationship between speech sounds and their spellings.
Phonics instruction aids in developing word recognition by providing children with an important and useful way to figure out words while reading.  Although all children do not respond well to phonics instruction, it is very useful for those who do.  Those who do not respond well initially may respond after some general reading practice.
HAPPY READING
Matt Glavach

CONTACT ME I would enjoy hearing how the programs are working for you or if you have questions about how to use a program. You can email me at info@strugglingreaders.com or through my website at www.StrugglingReaders.com. I have several reading programs that you can download free at my website.
"Listening to an expressive, meaning-filled voice can draw students into the magic of reading."
Happy Reading! Matt Glavach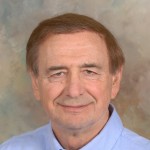 Matthew Glavach, Ph.D., teacher, researcher, and writer, has authored and coauthored over 40 educational programs, including Reading with Donny and Marie Osmond, an original music-based reading program for younger readers, and research articles, including "Breaking the Failure Pattern" in the Journal of Learning Disabilities. More recent research articles include "The Brain, Prosody, and Reading Fluency" and "A Reading Strategy for Content Area Teachers, Parallel Reading Intervention" published with the National Association of Special Education Teachers. In 2005, his reading program Core Reading was among programs chosen by the National Institute of Child Health and Human Development, NICHD, for a possible visit by First Lady Laura Bush. He is currently on the editorial board of The Journal of the American Academy of Special Education Professionals (JAASEP) an online peer-reviewed journal committed to advancing the professional development of special education professionals. With his Northern California company Glavach and Associates, (StrugglingReaders.com), Dr. Glavach is committed to improving student literacy.