Matthew Glavach
Welcome to the Reading Lessons: Young Readers and Struggling Readers Series
January: Reading Lab
By Matthew Glavach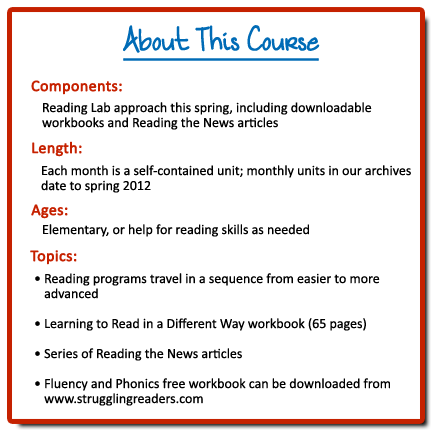 For January, I am adding a new lesson to the middle school and high school struggling readers lab.
I have developed resources to help students with reading problems improve their reading and success in reading and understanding their textbooks.
It is recommended that students review earlier TIMED READINGS in READING THE NEWS to see if they can improve their reading time and scores.  Improving reading speed strengthens brain areas involved in reading to work together and become automatic. HAPPY READING
Matt Glavach

CONTACT ME I would enjoy hearing how the programs are working for you or if you have questions about how to use a program. You can email me at info@strugglingreaders.com or through my website at www.StrugglingReaders.com. I have several reading programs that you can download free at my website.
"Listening to an expressive, meaning-filled voice can draw students into the magic of reading."
Happy Reading! Matt Glavach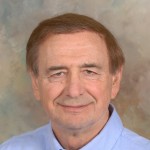 Matthew Glavach, Ph.D., teacher, researcher, and writer, has authored and coauthored over 40 educational programs, including Reading with Donny and Marie Osmond, an original music-based reading program for younger readers, and research articles, including "Breaking the Failure Pattern" in the Journal of Learning Disabilities. More recent research articles include "The Brain, Prosody, and Reading Fluency" and "A Reading Strategy for Content Area Teachers, Parallel Reading Intervention" published with the National Association of Special Education Teachers. In 2005, his reading program Core Reading was among programs chosen by the National Institute of Child Health and Human Development, NICHD, for a possible visit by First Lady Laura Bush. He is currently on the editorial board of The Journal of the American Academy of Special Education Professionals (JAASEP) an online peer-reviewed journal committed to advancing the professional development of special education professionals. With his Northern California company Glavach and Associates, (StrugglingReaders.com), Dr. Glavach is committed to improving student literacy.