Marla Schultz
Welcome to the Literature Kits course at SchoolhouseTeachers.com!
Island of the Blue Dolphins Literature Kit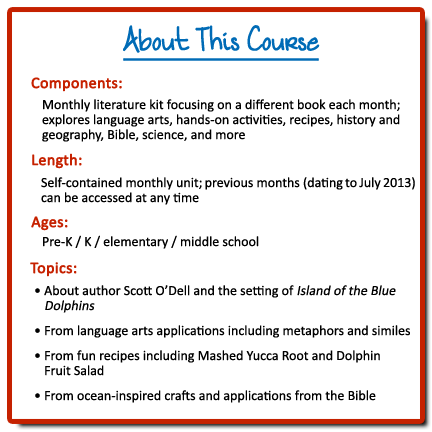 Whether you want to broaden your children's study of the ocean and its inhabitants, expand their knowledge of California history, or you are interested in having them experience a classic piece of literature from the 1960s, I think you will enjoy sharing Island of the Blue Dolphins by Scott O'Dell with your children.
Do you remember this book from your childhood? Based on a true story, this book has been part of California's fourth grade curriculum for quite a few years. Because of this early influence, many people consider it one of their favorite books from their childhood. If you haven't read it before, prepare to meet a brave and resourceful girl who is forced to fight for her survival in this Newbery Medal winner. 
While most of the lessons on SchoolhouseTeachers.com will launch new weekly lessons April 1, 7, 14, 21, and May 1, 12, 19, and 26, Literature Kits will follow the schedule outlined below:
April Week One: April 1
April Week Two: April 14
April Week Three: April 21
April Week Four: April 28
May Week One: May 5
May Week Two: May 12
May Week Three: May 19
May Week Four: May 26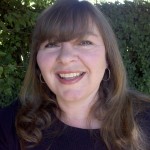 Marla Schultz is a homeschooling mother of six children, ages four to fourteen. An avid reader of great books of all genres, she is especially fond of children's literature. Marla graduated from Central Bible College in Springfield, MO with a B.A. in Bible and Communications Arts and an emphasis in Literature. Her mother's love of books and their family's missionary experiences—she lived in Austria and the Netherlands and traveled to several other countries as a teenager—has motivated her to learn more about different countries, cultures, and time periods through fiction, and to share that love of learning and discovery with her own children. Marla stays busy homeschooling, homemaking, and serving at her church in children's ministries. She also enjoys writing fiction and is in the final stages of editing a children's book she wrote and writing a Christian fantasy for middle grade and young adult readers.