Marla Schultz
Welcome to the Literature Kits course at SchoolhouseTeachers.com!
Charlotte's Web by E.B. White
Literature Kit by Marla A. Schultz
Introduction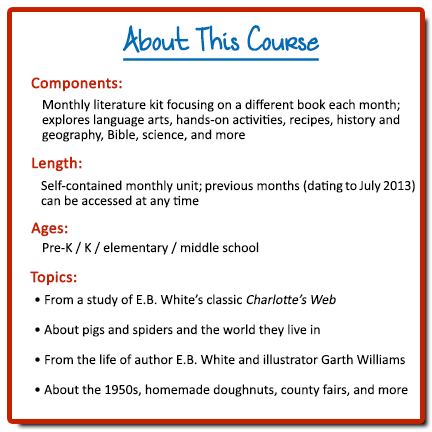 I have read many books during my lifetime—many books—and Charlotte's Web is one of my favorites from my childhood.
I was introduced to Charlotte's Web through a reading textbook while in elementary school. Like most of them, it included selections from many different books. Charlotte's Web was one of the books and the selection was enough to pique my interest. In fact, most of what I borrowed from the library during that time period were chosen based on my reading books: Little Women, The Hobbit, and Caddie Woodlawn, to name a few.
A few months ago I picked up Charlotte's Web and began reading it again. When I reached the end of the first chapter, I realized I was grinning. The description of Fern bottle feeding the tiny pig reminded me of why I enjoyed this book so much as a child. In spare moments I finished the book, excited about sharing it with my youngest daughter, an animal lover.
Perhaps your children are like mine. All of them have watched the movies—both the animated version and the more recent one—but a movie doesn't compare to sitting down and savoring a good book. So, if you haven't read this classic, or if it has been awhile, I think you and your children will enjoy this wonderful tale of friendship.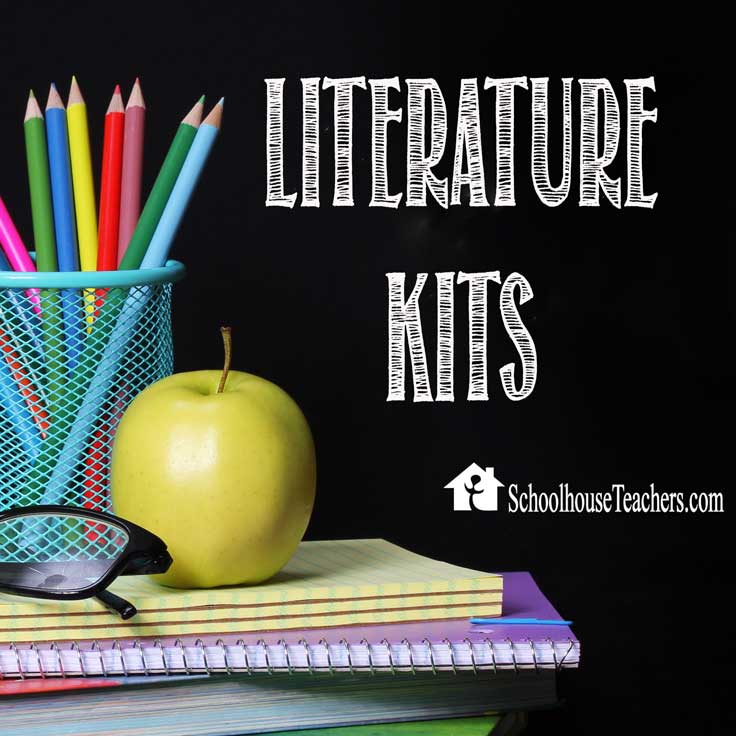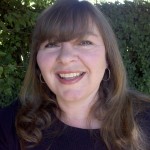 Marla Schultz is a homeschooling mother of six children, ages four to fourteen. An avid reader of great books of all genres, she is especially fond of children's literature. Marla graduated from Central Bible College in Springfield, MO with a B.A. in Bible and Communications Arts and an emphasis in Literature. Her mother's love of books and their family's missionary experiences—she lived in Austria and the Netherlands and traveled to several other countries as a teenager—has motivated her to learn more about different countries, cultures, and time periods through fiction, and to share that love of learning and discovery with her own children. Marla stays busy homeschooling, homemaking, and serving at her church in children's ministries. She also enjoys writing fiction and is in the final stages of editing a children's book she wrote and writing a Christian fantasy for middle grade and young adult readers.