Marla Schultz
Welcome to the Literature Kits course at SchoolhouseTeachers.com!
Editor's note: Marla Schultz's March lesson on the adventure classic: Island of the Blue Dolphins by Scott O'Dell has been delayed due to some unexpected family needs and will post as soon as possible. Thank you for your understanding.
In the meantime, six months of archived lit kit studies from Marla can be found at the "Archived Lessons" link below.
Introduction to January's Literature Kit
I first read The Year of Miss Agnes five years ago to my older children, and both they and I loved it. It contained all of the things we enjoy in children's historical fiction: memorable characters, a unique setting, interesting details that explain how to do an unfamiliar task, and a satisfactory plot.
Set in 1948 in a small, Alaskan village, the main character, 10-year-old Fred, and her classmates have been subjected to a plethora of teachers during their short lives. The teachers found life in the village too difficult and rarely remained a full school year—some stayed just a few months.
And then Miss Agnes enters the scene. A veteran teacher in Alaskan schools, she arrives in pants, unusual for a woman, and approaches teaching in a completely different way. She places the desks in a circle, throws out the outdated textbooks, and reads Robin Hood and Greek myths to her students. Tests and quizzes are set aside. Instead opera recordings and modern artwork enhance the school room's atmosphere.
The children are thrilled with their new teacher and everything they learn from her, but the end of the school year is approaching and Miss Agnes is homesick for England. Will she leave them like all of the other teachers before her? Will things go back to being the same as before?
As a homeschooling parent, I think you will find Miss Agnes' approach to teaching fresh and appealing and an encouraging reminder to continue helping your children find the delight in learning.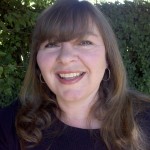 Marla Schultz is a homeschooling mother of six children, ages four to fourteen. An avid reader of great books of all genres, she is especially fond of children's literature. Marla graduated from Central Bible College in Springfield, MO with a B.A. in Bible and Communications Arts and an emphasis in Literature. Her mother's love of books and their family's missionary experiences—she lived in Austria and the Netherlands and traveled to several other countries as a teenager—has motivated her to learn more about different countries, cultures, and time periods through fiction, and to share that love of learning and discovery with her own children. Marla stays busy homeschooling, homemaking, and serving at her church in children's ministries. She also enjoys writing fiction and is in the final stages of editing a children's book she wrote and writing a Christian fantasy for middle grade and young adult readers.