Many of our classes on SchoolhouseTeachers.com include a hands-on learning component. Here is a list of the ones with the most hands-on content in each subject. If you use a class with a hands-on component that we don't have listed here, let us know! Email Director Bonnie Rose Hudson at bhudson@theoldschoolhouse.com. Don't miss Kinetic Connections, designed to help parents incorporated hands-on learning with a variety of subjects, and keep watching as we add new classes to this list.
A Century of Art: Each lesson in A Century of Art explores the unique elements that contribute to the particular style, including the history, and introduces students to key artists of the time period. Each also includes an art project to familiarize students with the style. Numerous opportunities for students to explore one or more styles more deeply are provided.
All About Art: This six-week course is designed to introduce children in 1st-3rd grade to the basics of color in art and significant types of art including still lifes, abstract, landscapes, and self-portraits. Each lesson includes an art activity for students to experiment with what they have learned.
Art & History: Interconnected: What did Michelangelo have to do with the Reformation? How did the Baroque period send the Pilgrims high-tailing it to the New World? Nothing happens in a vacuum. History affects art, and sometimes, art affects history. This course explores how world events have impacted art and how different artists communicate their message through their art.
Art: The Timeless Treasure: Each lesson in Art: The Timeless Treasure discusses characteristics of the style; art, architecture, sculpture; artists and architects; and each lesson includes a wide variety of activities. Each also includes an art project to familiarize students with the style. Numerous opportunities for students to explore one or more styles more deeply are provided.
Art Tips with Jan Bower: These short video clips offer art tips that will help students improve at any level. All artists run into occasional roadblocks, and these professional art tips and tricks can help get past those hurdles. A new, fun, and simple art tip will be posted each week by award-winning portrait artist and illustrator Jan Bower. This course is not designed to be a stand-alone art class but rather to be used as a follow up or companion to Jan's first course on SchoolhouseTeachers.com, Drawing with Realism.
Digital Art and Product Designs for Small Businesses:  This digital art course introduces students to the world of possibilities for putting their artistic and creative skills to work online in any number of fields. The course covers rules governing images, where to find them, how to edit and manipulate images, fonts and word art, logos and banner ads, images for social media branding, product design, and more.
Discovering Art History helps students learn to group paintings or other artwork by style, subject, or artist and introduces several different careers in the field of art. Students will learn about various styles and artists and have a chance to practice each style learned. Numerous art-related books available through many libraries are also suggested to enhance learning.
Drawing with Realism: This video-based art class by Jan Bower of Drawing Success teaches your student key skills needed to draw a variety of textured objects with a high degree of realism. Though suitable for the beginner, it also offers challenges for more advanced students. A new unit focusing on a different object is posted each month and is divided into four instructional videos for your convenience.
Elementary Art is a series of units designed for various elementary ages. Each unit focuses on a different area of art such as famous artists, color theory, primary colors, and more.
Everyday Easels: Do you have a child you would like to introduce to art appreciation through a subject he enjoys more, such as history or science? Do you want a unit study that explores art appreciation alongside other core subjects? We have more than 75 unit studies (ranging from 5-day to 10-day) that cover various pieces of art and architecture through subjects such as math, English, history, the Bible, and more.
Exploring the World of Art: Whether your student wants to create three-dimensional art with cardboard or use oil pastels to create a detailed scene, Exploring the World of Art taught by Angela Beeson provides step-by-step art lessons in many different mediums for the elementary through high school student.
Learning About Art is a fun series of ten lessons specially designed to teach preschoolers and early elementary students about art. They'll look at Audubon, Homer, Rousseau, and many other masters and learn about things like lines, movement, shapes, and more. They'll also have a chance to make their own creative pictures. Much guidance is given, so there is no former knowledge of art required to present this class.
Studio Art for Teens: Sharon Jeffus of Visual Manna showcases the work of her teen artists who are pursuing art as a ministry. More than forty lessons are available in this ongoing art study. Each lesson is designed to be done in a one- or two-week period. Lessons teach artistic skills through the study and imitation of the masters.
The Bible Study for Preteens series is designed to help students grow deeper roots by studying God's Word. Daily studies take students into the Old Testament through the lives of Rebekah, Ruth, Hannah, Nehemiah, Esther, Job, Daniel, and Jonah and begin the New Testament with a study of Lazarus' sister Mary.
Camping with Jesus is a series of five units, each one focused on a key aspect of the Gospel story. Through fun drawings, coloring pages, activities, and Scripture memorization, it shows kids what heaven is, what sin is, who Jesus is, what it means to forgive, and how to grow to know God more.
Digging for Treasure: This set of four Bible-themed scavenger hunts are a great way for families and small groups to have FUN digging into their Bibles. Each scavenger hunt is based around a theme: you'll get fired up for nature, pick a parable, search for your supper, and solve a whodunit mystery.
Learning About Character Traits: Through books and discussion time, and a notebook, children will learn about forty different character traits, their positive or negative aspects, and how that trait is exhibited by various people and characters.
Stewardship of God's Earth is designed to introduce students of all ages to some of the basics of being good stewards of our natural resources. Topics such as compost, earthworms, repurposing, recycling, and personal stewardship are discussed.
How to Use Microsoft Word: Computer programs of all types are part of the daily lives for most of us today. This eight-week video course walks you through how to use Microsoft Word so that you can use it as easily and efficiently as possible whether you are doing your homework, creating a resume for work, typing a list of things to do, or writing the next bestselling novel.
How to Get Started with Microsoft Excel Functions: This mini-course is a great tool for anyone who would like to begin learning how to use functions in Microsoft Excel. Short video lessons are provided along with assignments to reinforce the skill learned.
Internet Entrepreneurship for Teens: Do you have a teen who is itching to start his or her own business? Do you have a child who loves to dream big and reach for the stars? We would love to introduce you to Dana Beasley and her class—Become an Internet Entrepreneur! Twenty-four weekly lessons help your teen learn how to start and promote a business and learn timeless business principles. Whether your teen actually starts his own business during this course or creates a mock business, he should be prepared to discover brand new ways to explore his God-given passions and purpose.
Keyboarding: David Kimball, "The Typing Coach," provides ten weeks of audio and printable instruction to teach the basics of typing and improve students' proficiency.
LibreOffice Writer Basics: LibreOffice is free word processing software that meets many needs in both the home and in numerous places of employment. LibreOffice Writer Basics introduces students to installing the program, the toolbars, list formatting, headings, images, shapes, and fonts. Video instruction and printable assignments are included.
Podcasting to Change the World: This course walks you through what a podcast is and why you would want to start one; how to plan your podcast; how to create a system so you don't have to waste time repeating work with each and every podcast; how to handle cover art; how to prepare for your podcast; how to record, edit, and upload your podcast; and where to go now that you've created a podcast. It shows you the amazing opportunity you, as a podcaster, have to change the world.
SQL Server Beginner Course: This one-semester course is designed to teach 6th-12th graders about relational databases and SQL (Structured Query Language). We will start with the basics of what relational databases are and how they are used in the real world then move through what SQL is, how to create a database and tables, how to insert and manipulate data, and how to query for data. We'll even create a couple of useful database projects along the way.
Web Game Design: In the Web Game Design class, students are going to learn how to create some simple games right in their web browser. This is a programming-centric class, meaning the students will be writing (typing) code to make things happen. The course will cover topics including starting a JavaScript game, handling images and sound effects, input fields, 2D frame animation, virtual worlds, and much more.
Advanced Public Speaking: This is an eighteen-week class designed for students who want to gain more instruction in public speaking and the evaluation of speeches. This course requires the student to study various types of speeches and both write and deliver several of his or her own. It is recommended that the student complete the Introduction to Public Speaking class before moving into this class, as it will build on some of the concepts learned.
In the Limelight: From RachelAnn Rogish, author of Simply Shakespeare, comes this exciting dramatic adventure for families of all sizes and ages. Monthly units study drama and classic plays in the light of God's Word. Instructions for producing your own production are included, such as tips for enjoying the study of drama as an only child. New units are being added regularly.
How to Write and Produce a Play: This ten-month class teaches families how to write and produce a community play! From small living room productions to a cast of many, Dr. Marci Hanks will help your students understand the components of playwriting and production and help you choose the size that is right for you!
Public Speaking: Homeschool and recent Biola University graduate Rebekah Bell has excelled as a young public and debate speaker in national competitions. This five-month introductory course teaches the basics of public speaking and the several types of speeches.
Reader's Theatre presented by Susan Brown is a series of 76 short scripts designed to be read by two or more students. Memorization is not required because the focus on this form of drama is on readingthe work with expression rather than reciting it. They are easily adapted to both single-child households and small groups. These scripts are a wonderful tool to increase reading skills, comprehension, speaking skills, and confidence.
Simply Shakespeare: Rachel Ann Rogish and Sharla Orren bring drama to your homeschool with more than a dozen classic plays. This drama elective studies the works and world of Shakespeare alongside the Biblical truths that can be learned from each play. Units are organized by play or topic.
Asia: Trade Route Safari: Travel with Safari Saeed and teacher Bonnie Rose Hudson for a thirty-eight week tour of more than thirty Asian countries. Students will be introduced to the people, the history, and the animals of Asia through reading, writing, spelling and vocabulary, art, science, hands-on activities, and math worksheets.
Everyday Explorers: Australia and New Zealand: Explore the history of a different state of Australia or area of New Zealand one unit at a time. Seven monthly units take students across Australia and New Zealand, exploring historic locations and meeting exotic animals. Activities are provided for Kindergarten-2nd grade, 3rd-6th grade, and 7th-12th grade.
Everyday Explorers: Canada: Who says history is dull? Not us! Join us as eleven monthly units take students across Canada, exploring the history and natural beauty of this vast land. Activities are provided for Kindergarten-2nd grade, 3rd-6th grade, and 7th-12th grade.
Everyday Explorers: USA: Enjoy learning about the past—and the present—as we explore a different state each month. Monthly units take students across the United States, exploring the history and wonders of the nation. Activities are provided for Kindergarten-2nd grade, 3rd-6th grade, and 7th-12th grade. There's even a coloring pack with each unit for younger students. This series is ongoing; not all 50 states are available at this time.
Learning Across the USA: This fun ten-week course brings American geography to life with notebooking activities that explore each state. Landmarks, state birds, state flowers, capitals, famous people, major industries, fun facts, and more for each state are explored.
Family Fitness: Bethany Learn of Fit2B Studio teaches with both video and printable components, explaining the importance of understanding and applying proper fitness while giving you and your family practical ways to get up and get healthy!
Nourishing Nuggets with Wendy Stoller is an ongoing series of bi-monthly lessons that look at the amazing way God created our bodies to work, explain the basic building blocks of food, and discuss how healthy eating choices can impact our lives.
ABC With Me: Jen McNamara brings history to life for your littlest learners with a preschool history course focused on the ABCs! This twenty-six week preschool class introduces little ones to key figures in American history, one letter at a time. They'll discover that A is for Abraham Lincoln, B is for Benjamin Franklin, and more. Each week includes information about the historic figure, suggested reading, a coloring sheet, and other helpful resources.
American History for Beginners: Through engaging text, pictures, crafts, maps, and more, early elementary students can discover the beginnings of the United States of America, from Columbus to the Bill of Rights. Weekly lessons provide the material you need to bring the past to life, and plenty of supplemental links to free resources around the Internet share ideas to keep your students engaged throughout the week with what they have learned.
Ancient History for Elementary: Lead your children on a journey through ancient history and explore the cultures of India, the Native Americans, Mesopotamia, Sumer, the lands of the Bible, Egypt, Greece, Rome, and China through thirty-six age-appropriate lessons that includes a wide range of activities and projects.
Asia: It's People and History: Bonnie Rose Hudson shares a sixteen-week introduction to the history of Laos, Bangladesh, Nepal, China, Vietnam, and Iran with an emphasis on what life is like for Christians living there today.
Experiencing History: Creation to the Reformation is a fun, engaging look at history from the creation of the world through the Reformation, shared using a young-earth timeline for reference. Each lesson includes an audio lecture to listen to and a printable lesson to read. The teacher's guide includes quizzes and activities.
Fashions in History is a multi-level multidisciplinary study for young ladies, focusing on women and children's fashions from the 18th century to 1910. In addition to readings on the main topic, the study contains optional readings on dolls and 19th-century culture for students of all levels, conversations about museum and archival topics, historic needlework, historic recipes, coloring pages, practice in computer skills, vocabulary, clothespin-doll-making projects, and a short course in hand-sewing and embroidery. Any part of this curriculum may be used to supplement a regular history or home economics course, or it may be used as an elective course.
Figures in History: Cathy Diez-Luckie of Figures in Motion creates weekly hands-on activities your children can enjoy that focus on a notable character from history. From Justinian to Robert E. Lee, Benjamin Franklin to Alexander the Great, these standing cutouts and short lessons will captivate your younger students. These lessons are available on a rotating basis and are not permanently archived.
Lapbooking Through the Ages: From ancient civilizations to World Wars I and II, these history-themed lapbooks introduce your students to everything from spies and espionage to the history of toilets through time! From silly to serious, this series explores history in an engaging, hands-on way that is designed to keep your children creating and learning.
People and Places of World War II is a series of stand-alone unit studies. The first unit, "The Who's Who of WWII and the Paths Leading Them to War" covers twenty-one weeks. The second unit, "The American Home Front" covers forty-seven weeks. These are excellent supplements to a history class or a great introduction to this period of history for students. The class consists of numerous games and activities, puzzles, and projects that help students develop and sharpen skills in critical thinking, research, note taking, handwriting, history, geography, reading, writing,  art, math, analyzing, and much more. A list of additional resources for further study is also included.
Renaissance History: When you hear the word Renaissance, what comes to mind? Leonardo da Vinci? Michelangelo? Do you ever think of shoguns in Japan? What about the Byzantine and Ottoman Empires? Rhonda Clark helps students explore Renaissance History through an ongoing weekly series exploring Renaissance history not only in Europe, but in Africa and Asia as well. Activities include crafts, lapbooks, additional reading suggestions, and more.
This Day in History leads students on an exploration of important events—from ancient history through today—with timeline figures, living book lists, short fiction, discussion questions, hands-on activities, and upper grade options.
World History: A Two-Thousand-Year Tour lets students travel through time, beginning with the establishment of the Roman Republic and ending with present day. This thirty-six-week course will cover some of the major events that have happened in the world and will introduce some of the key players in those events. The lessons will afford students the opportunity to research and learn as they are directed to various websites, online videos, and books (many of which will be available at your local library). Discussion questions are provided, along with tests and essay questions.
All About Shapes is a fun way to teach and reinforce basic shapes with your preschooler through games, foods, books, crafts, and more! Learn about circles, ovals, squares, rectangles, triangles, stars, pentagons, octagons, crescents, hearts, and diamonds/rhombi.
Building a Foundation with Kindergarten Math: Introduce your little learners to the concepts and basics of the days of the week, months of the year, seasons, weather, number recognition, counting, skip counting, shapes, money, place value, and more with lots of hands-on activities and printable worksheets.
Fraction Workshop: This fun, twelve-week fraction workshop focuses on understanding the basics of fractions using a visual and hands-on approach. Designed for students of any age who need a boost in their understanding of fractions, this workshop will illustrate fractions using concrete objects—balls, vegetables, Popsicle sticks, and more.
Hands-On Math Help with Cuisenaire Rods is designed to empower parents to help their children learn. Its purpose is to help parents of students in preschool-3rd grade make math enjoyable instead of frustrating. Through a free app and weekly tutorial videos, Philip Rowlands shows parents how to teach math in a manner that involves play, directed activities, open-ended tasks, and challenges. It is designed to work with Cuisenaire rods, but instructions for making your own set are included if you do not currently have them.
Family Music for Preschoolers: Music stimulates neurological development in young children, and Family Music for Preschoolers is an incredibly fun and easy way to work a little bit of musical play into every day. Follow along with Kathryn Brunner as she takes your family through imaginary walks in the woods, a trip to the pond, a visit to the meadow, and more as she teaches you and your preschoolers simple songs, rhymes, rhythms, and much more.
Fun with Music is a collection of games designed to help students of all ages learn important musical terminology including note names, music intervals and key signatures, symbols, and other terms. These games can be adapted in countless ways to fit your student's age and interest level.
Guitar: Jerry Jennings, recording artist, performer, teacher, and author, delivers twenty-eight weekly lessons using video and written material to help students with an interest in playing the guitar develop a strong foundation of skills on which to build.
Violin: Nancy Blue's Beginning Violin class "Strings of Praise" will have you and your children learning to play the violin before you know it! Nancy's thirty-two weekly lessons teach beginning violin skills through video instruction and primarily uses the Suzuki method.
Preschool Playground: All of our preschool classes are very hands-on. Visit our Preschool Playground to find a list of all of them!
In All About Careers, students have the opportunity for an in-depth study of eleven careers in various fields. Through fun activities, text, projects, and the experiences of professionals shared in the text, students can get a glimpse of possible career choices and ideas for many more to investigate.
Elections and the US Presidency gives students a chance to learn how and why the US electoral process works and what the job of the President of the United States is through fun online projects and tools.
Elementary Economics for First Grade: What does it mean if something is scarce? What types of resources are limited? What is a renewable resource? Why do we need to earn money? What are goods and services, and what does it mean to consume something? Elementary Economics for First Grade explores these questions and more through picture books, hands-on activities, crafts, and games.
Elementary Economics for Second Grade: What does it mean to trade, and why do people and nations practice trade? What kinds of jobs do people do to earn money, and why do we need to earn money? What does it mean to produce and consume? Elementary Economics for Second Grade explores these questions and more through picture books, hands-on activities, crafts, and games.
Elementary Economics for Third Grade: Help students understand the motivation behind and the steps involved in bartering and trade, illustrate the concept of supply and demand, explain why we work and the ways people earn money, and other foundational aspects of economics in Elementary Economics for Third Grade. Learn about economics through common books, hands-on activities, games, and more.
Each week, Kindergarten Social Studies will lead your little ones through exploring topics such as their homes, what they look like, what times of the day mean, and much more. The printable worksheets that are included are fun and easy to print out and include in a notebook as a special keepsake.
Stepping Through History: Starting with You!: History is full of stories, and this modern history class for early elementary students helps students learn the story of history starting with their own. They'll build a family tree and then work backward through history until the 1870s and the days of Alexander Graham Bell. There are fun notebooking activities designed to help your child personalize their story of history.
Stories of Great Americans for Little Americans is designed to not only bring history to life but to also build language through vocabulary activities, practice handwriting skills with copywork, apply the lessons of the story through Bible activities, help students learn about geography, improve reading comprehension, and foster creativity through hands-on projects.
Strengthening Behavioral and Social Skills: How do you know what someone is feeling? How can you tell what things are appropriate to say? Strengthening Behavioral and Social Skills is a collection of twelve printable games, activities, and resources to help kids learn why people sometimes act a certain way and the best ways for them to respond.
Western Hemisphere Social Studies: From icy Greenland to Tierra del Fuego, the Western Hemisphere includes more than two dozen countries and territories, is home to close to one billion people, and is a wealth of countless cultures, languages, and people groups. This course is a basic introduction to the geography and peoples of the Western Hemisphere.
eBooks from The Old Schoolhouse Magazine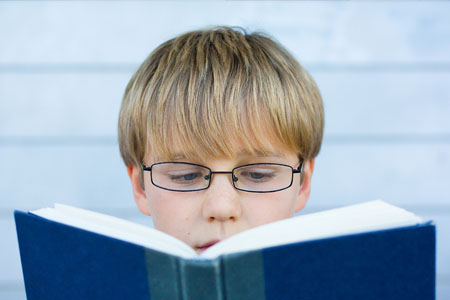 You must be logged in to see these resources