Best Online Homeschool Curriculum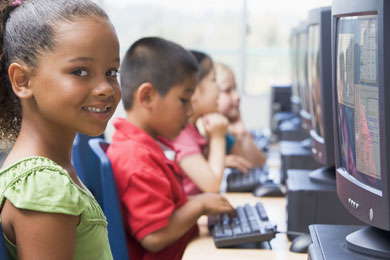 How did a homeschool mom go from selling discarded textbooks on eBay to offering the best online homeschool curriculum through SchoolhouseTeachers.com?
Gena Suarez, along with her husband, Paul, have homeschooled their seven children since 1990. What started for Gena as a way to share her love of books and homeschooling curricula by scouring thrift stores and a local book depository and then selling her finds on eBay soon turned into a conduit for reaching the hearts of homeschooling parents. She says of her experience, "There were homeschoolers everywhere! More and more parents every year were bringing their children home to educate them instead of letting the public schools do it."
Parents wanted more than just books; they also sought answers to their questions and fears about homeschooling. Gena remembers, "I was not at all an expert in home education or parenting. But I did my best to encourage these folks with the wisest possible answers I could give them, and I enjoyed the conversations that came from my little The Old Schoolhouse eBay bookstore."
Gena was soon sending a newsletter out to families across the US, Canada, Australia, China, Africa, Japan, Russia, and more locations as a way to reach her customers with answers to their questions and to encourage them in their homeschooling efforts.
Fast forward a few years, and the twelve-page newsletter Gena and Paul originally produced had transformed into the 120-plus-page quarterly The Old Schoolhouse® Magazine homeschooling families worldwide still turn to today as the trade magazine for homeschool families.
Early into the new millennium, the Internet had reached most households, and parents were capitalizing on its ease and flexibility as a way to access resources for homeschooling their children. Gena and Paul Suarez saw another need they could help fill as their hearts continued to seek ways to support homeschooling families to keep their kids "home where they belong."
In 2012, they launched SchoolhouseTeachers.com with eleven courses that had been written by a team of volunteers. Shortly after, they hired Bonnie Rose Hudson, who became the Director of SchoolhouseTeachers.com in 2015. Under Bonnie's dedicated leadership, her incredible team has grown the site tremendously, becoming the best online homeschool curriculum available.
Currently, SchoolhouseTeachers.com offers hundreds of homeschool courses for preschool through high school, including many designed specifically for the enrichment and encouragement of parents—and additional courses and features are always being added. Lesson designers from five continents, to date, have contributed material, many of whom are recognized as leading experts in homeschooling.
But SchoolhouseTeachers.com is more than just a source for the best online homeschool curriculum. It is truly a community that listens to its members and offers hundreds of homeschooling resources to help families be successful, at an all-inclusive affordable price.
What does the best online homeschool curriculum offer to its thousands of members? Remember that SchoolhouseTeachers.com is the homeschool curriculum extension of The Old Schoolhouse®, a trusted name in the homeschool community for almost two decades. SchoolhouseTeachers.com has the experience and community with fellow homeschoolers to listen to moms. They know the need for flexibility to choose homeschool course options and make changes as needed, variety in content for every age level, a shared vision to instruct from a Biblical worldview, a family-centered approach, and easy access.
SchoolhouseTeachers.com is not an online school with live classes; SchoolhouseTeachers.com is the best online homeschool curriculum option with hundreds of content-rich courses in a variety of styles and formats, all taught from a Biblical worldview.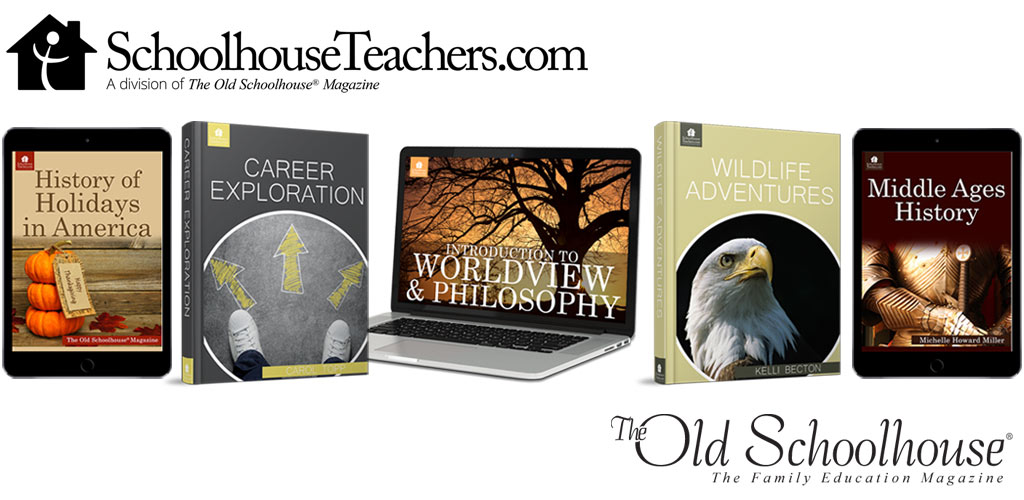 Here's what makes SchoolhouseTeachers.com the best online homeschool curriculum, and more, for homeschooling families around the globe:
Hundreds of homeschool course options for teaching the youngest preschool learner through the high school senior

Dozens of preschool courses, including full preschool and kindergarten curriculum options
A vast array of elementary courses, including hands-on and video-based selections
Numerous middle school courses that encourage independence and choice
A wide selection of high school courses
Even courses for parents and families

Unique elective courses for all ages, from architecture to business, digital art, personal finance, and more
Access to a huge video streaming library and World Book Online
More than a thousand pages of digital planning tools, including the popular annual Schoolhouse Digital Planner and High School Schoolhouse Digital Planner
Focused Learning Centers to provide parents with additional resources for teaching math, reading, special needs learners, high school, and physical education, as well as for exploring the Charlotte Mason method, hands-on learning, career options, and more
Holiday Courses and Unit Studies for year-round celebrations
Access to the Applecore Recordkeeping System
Optional Scope and Sequence and Lesson Plans
Monthly menus and household helps—because a homeschooling lifestyle goes beyond the academics
The Old Schoolhouse® Magazine quarterly print issues delivered to the homes of US members
So, how much does it cost for a family to homeschool all their children with the best online homeschool curriculum? The answer may surprise you!
"Some Christian families spend thousands of dollars each year on private school education, but not every family can afford that," explained Gena Suarez. "We developed SchoolhouseTeachers.com to offer families the quality of a private education at a fraction of the cost and designed the courses to not only help parents teach their children, but also to minister to them. Students learn Christian values while they are learning subjects like history, science, and language arts."
Providing all the resources through a digital platform makes this possible. Membership options also give families the flexibility to decide the best fit for their needs and budget.
Membership rates for SchoolhouseTeachers.com include access for an entire family. There are never any per-student fees or textbooks to purchase. Annual and monthly options to access the best online homeschool curriculum are available in two tier structures: preschool through high school and preschool through eighth grade.
Full details about SchoolhouseTeachers.com membership rates and benefits may be found here.
When families become members of SchoolhouseTeachers.com, they receive more than just access to the best online homeschool curriculum. Members can reach out to a community of thousands of families around the world through the member forum and Facebook support group.
Friendly, knowledgeable customer service representatives can help homeschool parents find the resources they need, and a comprehensive introduction to the great features of SchoolhouseTeachers.com is available through tutorial videos, periodic emails, and the How to Use SchoolhouseTeachers.com page on the website.
But mostly, SchoolhouseTeachers.com is the best online homeschool curriculum because of the variety of quality homeschool courses available to families to teach their children from preschool through high school. The following sections provide just a glimpse into the hundreds of content-rich courses that are part of a SchoolhouseTeachers.com membership, where one low price covers the entire family.
From preschoolers just beginning to experience the world around them to homeschool teens planning to pursue a career in the medical field, SchoolhouseTeachers.com has a homeschool science curriculum that offers options for all ages. Dozens of homeschool science courses include choices like:
SchoolhouseTeachers.com even offers interactive content within its homeschool science curriculum, such as auto-graded quizzes in courses like Dinosaurs and the Bible. A homeschool science curriculum Focused Learning Center makes choosing courses, including science-themed unit studies, easy. For homeschool parents who would like additional guidance in selecting courses in science or other subjects, a full Scope and Sequence is also available.
Homeschool Math Curriculum
Math instruction doesn't have to be daunting with the support of the homeschool math curriculum available at SchoolhouseTeachers.com. In addition to homeschool math courses that cover concepts from early shape recognition and counting through precalculus and statistics, the SchoolhouseTeachers.com homeschool math curriculum and Focused Learning Center for math includes these supportive resources:
How to Teach Elementary Math videos demonstrate a variety of methods and strategies for teaching math concepts through fifth grade
Charlotte Mason Style Math gives tips for teaching "living" math
Workshops, drills, unit studies, and supplementary worksheets provide reinforcement of foundational math concepts
Everyday Games offers homeschoolers practice in elementary math skills like odd/even numbers, place value, fractions, computations, telling time, and more
Hands-On Math Help with Cuisenaire Rods shows homeschool parents how to teach math through play, directed activities, open-ended tasks, and challenges
Kinetic Connections and Let's Do Math Outside give tips and activities for making learning math an active experience
Assistive Technology: Struggling with Math presents ideas for helping students with special needs conquer the challenges of learning number concepts
SchoolhouseTeachers.com also offers a library full of beautiful certificates parents can personalize and print to recognize their children's accomplishments in math or just about any subject or personal achievement.
Parents can also have questions answered about the SchoolhouseTeachers.com homeschool math curriculum—or any SchoolhouseTeachers.com course or resource—find fresh homeschooling tips, and share personal celebrations and frustrations by being part of the SchoolhouseTeachers.com member forum and Facebook group. SchoolhouseTeachers.com makes it easy for homeschooling parents to get the support they need and celebrate milestones with other like-minded folks.
American history, world history, history of Christianity—it's all available as part of the SchoolhouseTeachers.com homeschool history curriculum. But homeschool students aren't confined to textbooks or limited to studying a predesigned sequence of history topics. Instead, the homeschool history curriculum at SchoolhouseTeachers.com offers dozens of course choices in typically taught historical eras from elementary through high school, as well as:
Since the entire homeschool history curriculum at SchoolhouseTeachers.com is self-paced, homeschool parents can allow their children to immerse themselves fully in subjects of interest, supplementing with additional streaming videos and World Book Online resources to further expand the learning.
Interactive content in homeschool history courses like American History for Beginners gives children the opportunity to take virtual tours, "hear" from important historical figures, and take auto-graded quizzes. It's all included with membership in the best online homeschool curriculum at SchoolhouseTeachers.com!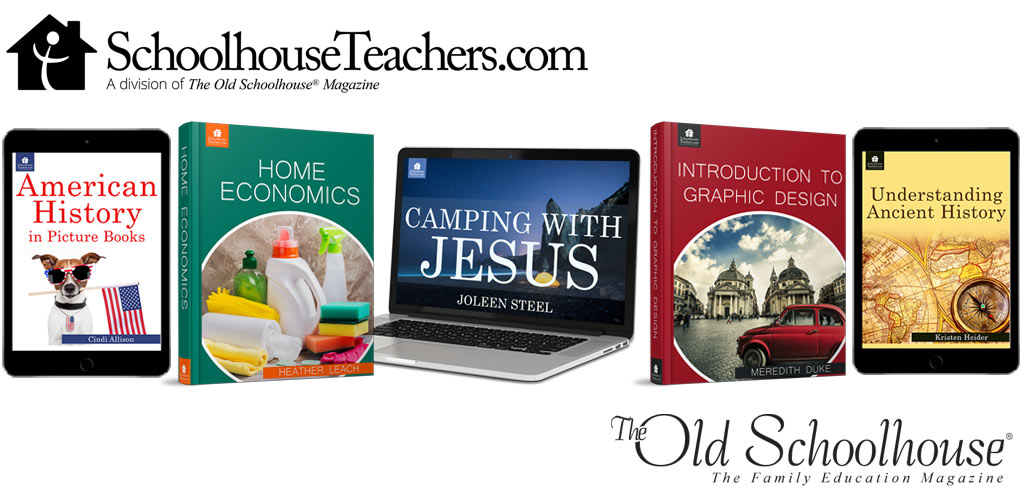 While Christian homeschool parents may have the confidence that all courses at SchoolhouseTeachers.com are designed to support their efforts to teach their children from a Biblical worldview, SchoolhouseTeachers.com also offers a homeschool Bible curriculum that includes dozens of courses focused specifically on teaching children about God's Word. Homeschool courses for all ages help children build a firm foundation and develop in their personal faith.
Unique to SchoolhouseTeachers.com is a partnership with multiple companies to provide hundreds of Biblically-based streaming videos to SchoolhouseTeachers.com members as part of their family membership. Engaging and informative videos from publishers including Creation.com, Vision Video, Discovery House, Boat Angel, City on a Hill, RightNow Media Originals, and more offer solid Biblical teaching from favorites like Donkey Ollie, Bedbug Bible Gang, Torchlighters Series, Children's Heroes from Christian History, Francis Chan, Timothy Keller, Chuck Swindoll, and many others, making membership in the best online homeschool curriculum an even greater value for the price.
The homeschool Bible curriculum at SchoolhouseTeachers.com includes Bible courses for all academic levels—even parents and whole-family learning adventures:
Preschool Playground at SchoolhouseTeachers.com is a homeschool preschool curriculum that may be used as a full and rounded early-learning experience, or parents may choose activities in specific skill areas for their young children. Either way, Preschool Playground lessons and activities provide fun ways for little ones to "do school" like the older kids and acquire valuable skills through play activities.
Here are just a few of the many individual courses and units found within the homeschool preschool curriculum at SchoolhouseTeachers.com:
The Preschool Playground Focused Learning Center lists all the resources available as part of the homeschool preschool curriculum at SchoolhouseTeachers.com, including additional teaching units, games, eBooks, worksheets, and hands-on activities.
Using Preschool Playground as a full curriculum gives a simple approach to using the SchoolhouseTeachers.com homeschool preschool curriculum as a complete preschool program. Parents can even use the monthly menus available at SchoolhouseTeachers.com to take the stress out of meal planning while they enjoy learning adventures with their young children.
In addition, an entire Just for Parents section on SchoolhouseTeachers.com offers homeschool parents encouragement and tools through videos, articles, devotionals, and teaching resources that focus on learning styles, special needs topics, household organization, personal enrichment, teaching methods, family relationships, parenting, and so much more.
Parents also receive support and encouragement through The Old Schoolhouse® Magazine, which US SchoolhouseTeachers.com members may receive mailed to their homes quarterly at no additional charge. It is just another perk to becoming a member of the best online homeschool curriculum.
Writing is often at the top of a homeschool parent's "hardest subject to teach" list. SchoolhouseTeachers.com recognizes that not all students learn in the same ways or fit into a single instructional mold. The SchoolhouseTeachers.com homeschool writing curriculum helps parents succeed in writing instruction by offering a variety of instructional methods and themes.
Self-paced homeschool writing courses allow parents and students to take their time on a new or favorite skill and move more quickly through comfortable or familiar types of lessons. Plus, with the ability to change courses anytime, a parent isn't locked into expensive curriculum or classes that just aren't the right fit for their student.
Young students may start their homeschool writing curriculum instruction with Beginning Handwriting lessons and Print & Do Worksheets, while learning to sequence story events with Put the Story in Order activities. For elementary through high school homeschool students, there is a wide array of options, such as:
For homeschool parents who want more structure or like to check assignments off as they are completed, optional lesson plans are available that take the guesswork out of scheduling homeschool writing curriculum assignments. The Custom Schedule Builder feature at SchoolhouseTeachers.com also makes scheduling and recording individual tasks a breeze.
It doesn't matter whether the homeschool parent has an art degree, feels all thumbs when it comes to teaching art, or falls somewhere between, the SchoolhouseTeachers.com homeschool art curriculum has options they can use.
Video-based, interactive, and text-based homeschool art courses provide several opportunities for homeschool students to learn, appreciate, and practice a variety of art techniques, including:
Homeschool art curriculum unit studies and arts/crafts activities found in the Seasonal Resources center at SchoolhouseTeachers.com provide small doses of art throughout the year.
Families may also take advantage of the World Book Online access included with membership in the best online homeschool curriculum to further their study of art history, cinema and photography, famous artists, architecture, and more.
Just about everybody agrees that physical fitness and nutrition are important, but it can be difficult for homeschool families to work exercise routines and healthy eating into an already overloaded schedule of school assignments, household tasks, and outside activities. SchoolhouseTeachers.com designed their homeschool health curriculum with busy families in mind!
The Homeschool Physical Education Center is the first place to start if homeschool parents want to help their children engage in physical activity with competence and confidence, understand the importance and benefits of a healthy lifestyle, and develop healthy habits that can last a lifetime.
The SchoolhouseTeachers.com Homeschool Physical Education Center is an in-depth resource to help homeschool parents determine fitness goals for their children and guide them on their way to developing and maintaining a fit lifestyle. Inside the Homeschool Physical Education Center, parents can find practical information, a sample fitness workout, and explanations for determining body composition. Then, goals and skills are presented in two age levels—K-5th grades and 6th-12th grades—along with several fun activities that can help children reach their goals. Sports-specific skills are even provided for the older homeschool students. Additional activities and resources are also suggested. While not meant to take the place of medical advice, the Homeschool Physical Education Center is a valuable resource for homeschool parents to use with discretion.
SchoolhouseTeachers.com hasn't forgotten that many homeschool families also desire structured course options for teaching their students about health and fitness. The homeschool health curriculum at SchoolhouseTeachers.com includes courses for multiple age levels, including Family Fitness and Nourishing Nuggets, homeschool courses designed for family members to use together.
SchoolhouseTeachers.com offers members a full preschool-through-grade-12 homeschool music curriculum! Music study is about more than just playing or singing notes. It is about cultures, history, rhythm, and much more.
The SchoolhouseTeachers.com homeschool music curriculum includes choices that offer a well-rounded education. Homeschool music courses and unit studies are available that focus on:
SchoolhouseTeachers.com continually seeks lesson designers who have expertise in music or other subjects and periodically expands its homeschool course offerings.
In addition, SchoolhouseTeachers.com members may broaden their homeschool music curriculum by accessing additional resources through World Book Online, which is included in your membership. Biographies, news articles, and music history are all available. Some articles may be accessed in Spanish, and others may be translated into one of a number of language options. A "Make Some Noise" activity even teaches children how to create their own homemade instruments!
With the Schoolhouse Digital Planner, a parent can develop homeschool music curriculum and other subject goals for each child, plot out courses, plan lessons, and document progress. The High School Schoolhouse Digital Planner is written directly to homeschool teens to encourage independence in planning and tracking progress in music, as well as all other homeschool subject areas.
Students can travel the world without ever leaving home when they access the SchoolhouseTeachers.com homeschool geography curriculum. From learning to read maps to exploring lands around the globe, there are lessons that expand students' awareness of the world around them.
Some examples of SchoolhouseTeachers.com homeschool geography curriculum choices include:
World Book Online atlases, outline maps, interactive maps, articles, and geography games extend the homeschool geography curriculum learning experience. Stevie's Trek and Drive Thru History videos, available as part of the huge streaming library SchoolhouseTeachers.com members enjoy, add even more options for bringing the world right into students' living rooms.
In addition to the wide array of writing courses available, SchoolhouseTeachers.com has a homeschool language arts curriculum that teaches children about language, reading, and literature. The Literacy Center at SchoolhouseTeachers.com offers Teach Your Child to Read in 101 Simple Steps that includes explanations, suggested learning activities, and links to teaching resources available at SchoolhouseTeachers.com that focus on helping children develop decoding and comprehension skills through about a fourth-grade level.
Dozens of individual homeschool courses for preschool through high school provide instruction in language arts. Here is just a sample of the homeschool language arts curriculum choices at SchoolhouseTeachers.com:
SchoolhouseTeachers.com has available .pdf versions of several grade-level readers, ready to download or print as part of the homeschool language arts curriculum.
The World Book Online Early World of Learning, which is available as part of every SchoolhouseTeachers.com membership, features audio books, nursery rhymes, songs, and practice in early reading skills (including Lexile® levels). Thousands of titles in the World Book Online eBook library include early readers, as well as non-fiction titles and classics for all ages.
Sometimes homeschool parents need a little extra guidance or encouragement to teach to a child's unique strengths and needs. The Help with Special Needs Focused Learning Center brings together articles, eBooks, webinars, and suggestions to help homeschool parents teach a special needs learner, whether the student has challenges in learning literacy skills or other areas of development.
More than an understanding of historical events and geography, social studies lessons equip a student to make an active contribution to society. The homeschool social studies curriculum at SchoolhouseTeachers.com offers a variety of homeschool courses that teach students about their responsibilities as citizens of the world God created, including such courses as:
It isn't necessary to participate in an outside classroom to develop skills in drama and speech communication. SchoolhouseTeachers.com's homeschool drama and speech curriculum provides opportunities for homeschool families to learn and practice these skills right in their own homes and neighborhoods.
Whether the homeschool student aspires to perform on stage or just wants to develop confidence speaking in front of others, SchoolhouseTeachers.com has options to explore:
SchoolhouseTeachers.com even offers a homeschool course in Filmmaking that provides teens with lessons in story structure, screenwriting, casting, editing, sales, marketing, and more. Homeschool students are further challenged to focus on God's vision for their video productions.
For the homeschool parent who finds herself teaching a child whose talents and interests are much different than her own, the SchoolhouseTeachers.com Just for Parents section includes resources, such as Your Child's Learning Style, Kinetic Connections, Help Me Stay the Course, and  Tips for Homeschooling Active Learners, to equip a parent with ideas and encouragement to continue on the homeschooling journey.
Join today to see for yourself what makes SchoolhouseTeachers.com the Best Online Homeschool Curriculum!